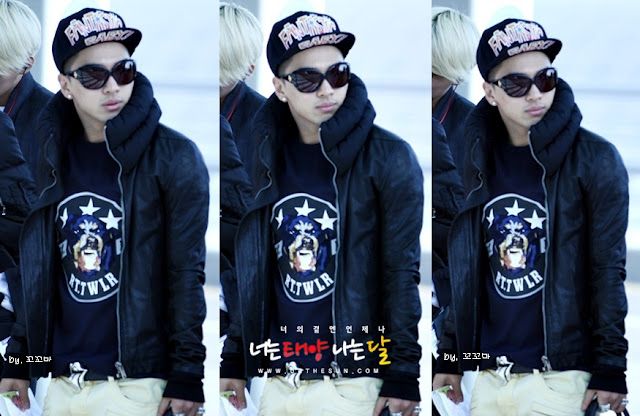 Fantastic Baby hat made by Mina Kwon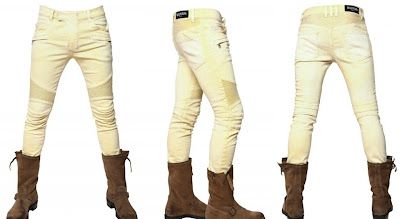 Yellow Denim Biker Jeans by Balmain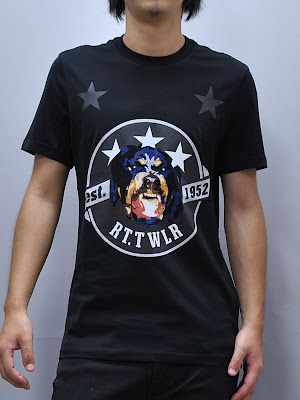 Rottweiler Fall/Winter 2011 T-shirt by Givenchy
We all know that Taeyang, Kpop Artist, are used to wear these kind of pieces that can actually make him swag. Look on this statement he had on this photo, the one on the top. A lot of people around the web most especially those die fans out there are keep on asking me even on my email on what are the pieces that the man wears on this. That's why I made my lil searched on what are those pieces and where brands they came from. And thank goodness, because there were some fashion blogs that had these pieces blogged out that can able for me to update you or let you know on what are pieces he did wore on this photo.
Taeyang Fantastic baby cap is from Mina Kwon, while the belt was on the expensive brand Chrome Heart, about the sunglasses? I still have to figure out on where collection and brand the piece come from, but sure thing, I will update you regarding the sunglasses he did worn on this. The t-shirt/ tee  is from Givenchy that I wasn't know how much it is at this moment, however, soon, I will let you know then. The tee has a product name of Rottweiler from the brand, Givenchy, Fall/Winter 2011 collection.
The yellowish Bottom is form the  brand Balmain and I know most of you are got to know it easily because of the pattern and cut of the pants that has the brand's trademarks when it comes to their pants and jeans. The pants has a price of € 902.48 in any retail balmain stores and to the main store itself. Just check the store nears you for further information..
Alright, that's it for now and will update you some more celebrities, kpop fashion, fashion news and events to this blog, istablog.com.. So please, often check this blog, okay?..:) Thanks!