In recent years, there has been a significant rise in online alcohol shopping, and the Philippines is no exception. The convenience of browsing and purchasing your favorite drinks from the comfort of your own home has never been easier. With just a few clicks, you can now have the tropical elegance of Philippine rum delivered right to your doorstep.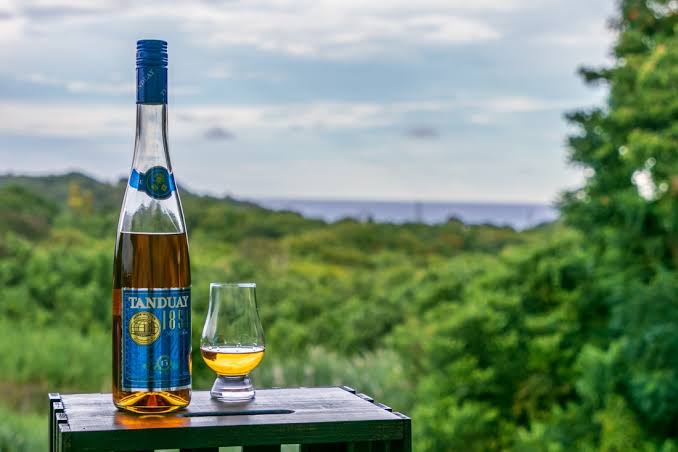 What are the Unique Characteristics of Philippine Rum?
What sets Philippine rum apart is the rich history and traditional production methods that have been passed down through generations. Made from locally sourced sugarcane, Philippine rum undergoes meticulous fermentation, distillation, and aging processes that result in the creation of high-quality and flavorful spirits.
Due to the tropical climate of the Philippines, the aging process of rum is expedited, infusing the spirits with distinct flavors and aromas. This unique aging process contributes to the smoothness and complexity that Philippine rum is known for.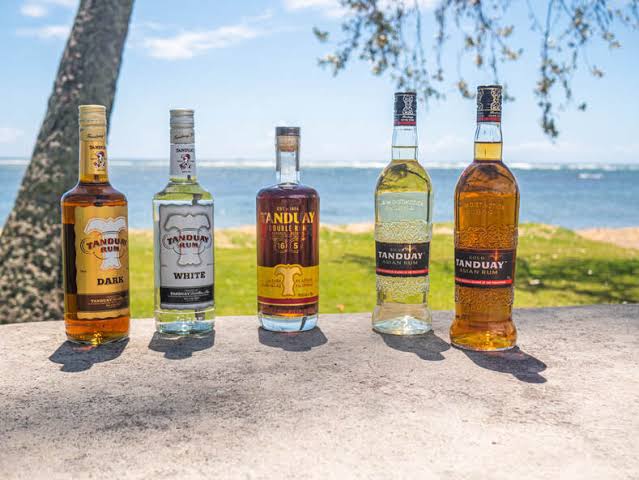 How Philippine Rum Embodies Tropical Elegance
Philippine rum embodies the vibrant spirit and tropical elegance of the archipelago. Its exquisite flavors, ranging from sweet and fruity to smoky and spiced, capture the essence of the Philippines and its natural beauty. Whether enjoyed neat, on the rocks, or as the base for classic tropical cocktails, Philippine rum brings a touch of elegance and sophistication to any drink.
With online rum shopping, enthusiasts can now explore the vast array of Philippine rum brands without the need to physically visit distilleries or specialized stores. They can discover the rich history and craftsmanship behind each bottle, allowing them to fully appreciate the tropical elegance delivered by Philippine rum.
How Did Online Alcohol Shopping Rise?
One of the key factors driving the increase in online alcohol shopping is the shift from physical stores to digital platforms. The accessibility and convenience offered by online shopping have revolutionized the way consumers purchase their favorite alcoholic beverages. No longer limited to the selection available at their local store, consumers now have access to a wide range of drinks from different regions and countries, including the exquisite and unique flavors of Philippine rum.
The Shift from Physical Stores to Digital Platforms
Online alcohol shopping, including online rum delivery in the Philippines, has surged as consumers shift from physical stores to digital platforms. With the advent of online alcohol shops, consumers can now explore a vast selection of drinks without leaving their homes. From the comfort of their couches, they can browse through an extensive catalog of rums, learning about their origins, aging processes, and flavor profiles.
Informed Choices
Online platforms also provide detailed product descriptions, customer reviews, and ratings, enabling consumers to make informed decisions before making a purchase. With just a few clicks, they can add their desired bottles to their virtual shopping carts, and sit back as their chosen tropical elixir makes its way to their doorstep.
What are the Benefits of Shopping for Rum Online?
Online rum shopping offers numerous benefits. Firstly, it saves consumers both time and effort. Gone are the days of driving to multiple stores in search of a specific rum brand. With online shopping, consumers can quickly compare prices, read reviews, and make a purchase in a matter of minutes.
Secondly, online shops often offer exclusive deals and discounts, making it more affordable to indulge in your favorite tropical elixir. Plus, with home delivery services, there's no need to worry about carrying heavy bottles back home or the logistics of transportation.
What is the Impact of the Pandemic on Online Alcohol Sales?
The COVID-19 pandemic has accelerated the already growing trend of online alcohol shopping. As governments imposed restrictions on physical stores, consumers turned to e-commerce platforms to fulfill their alcoholic desires. With social distancing measures and limited access to physical stores, many people have discovered the convenience of online shopping, including the purchase of alcoholic beverages.
Not only has the pandemic shaped consumer behavior, but it has also forced traditional liquor stores to adapt to digital platforms, further fueling the growth of online alcohol sales. As a result, online alcohol shops in the Philippines have experienced a surge in demand and have tailored their services to meet the needs of their customers.
Conclusion
Online rum shopping in the Philippines offers the perfect blend of tropical elegance and convenience. It allows consumers to explore the world of Philippine rum, experience its unique characteristics, and partake in its rich history, all from the comfort of their own homes. With the rise of online alcohol shopping, the future looks promising for both rum enthusiasts and the industry as a whole. So why wait? Indulge in the convenience of online rum shopping and let the tropical elegance of Philippine rum be delivered directly to your doorstep.