Actually, this kind of fashion statement ,denim on denim, got began like last fall 2014 if I am not mistaken it. And until now mens are fond of doing it and styling themselves on this kind of statement. Actually, on the country where I resides right now this fashion sense is not that fine to consider or not that appropriate to do though you can still pull it off but you should first consider the kind of weather in the certain day. But overall, this styling is way dope to rock on for your daily errands.
Some points you should know first before doing this quirky denim on denim fashion, which pairing the total outfit with some luxurious finds such as sunglasses, scarves and leather made belt if you have any. And you can finish this statement through a nicely done kicks or sneakers from East Dane shop.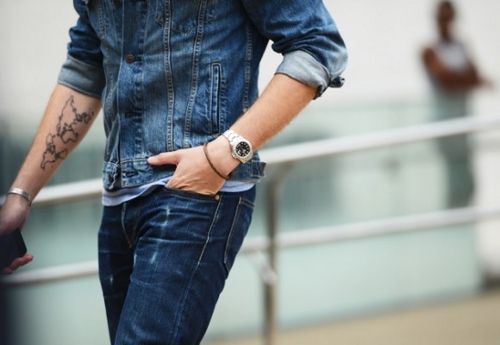 And if you don't have this idea on how to make this well looking to you or how to break the denim in between by having certain piece that can help to balance up. I think, by checking the smooth operator page of east dane is a right to do. Because on this page you can have all the trendy pieces today for men's fashion that you can use to mix and matches your total outfit – you'd trying to pull of. And denim on denim counts.