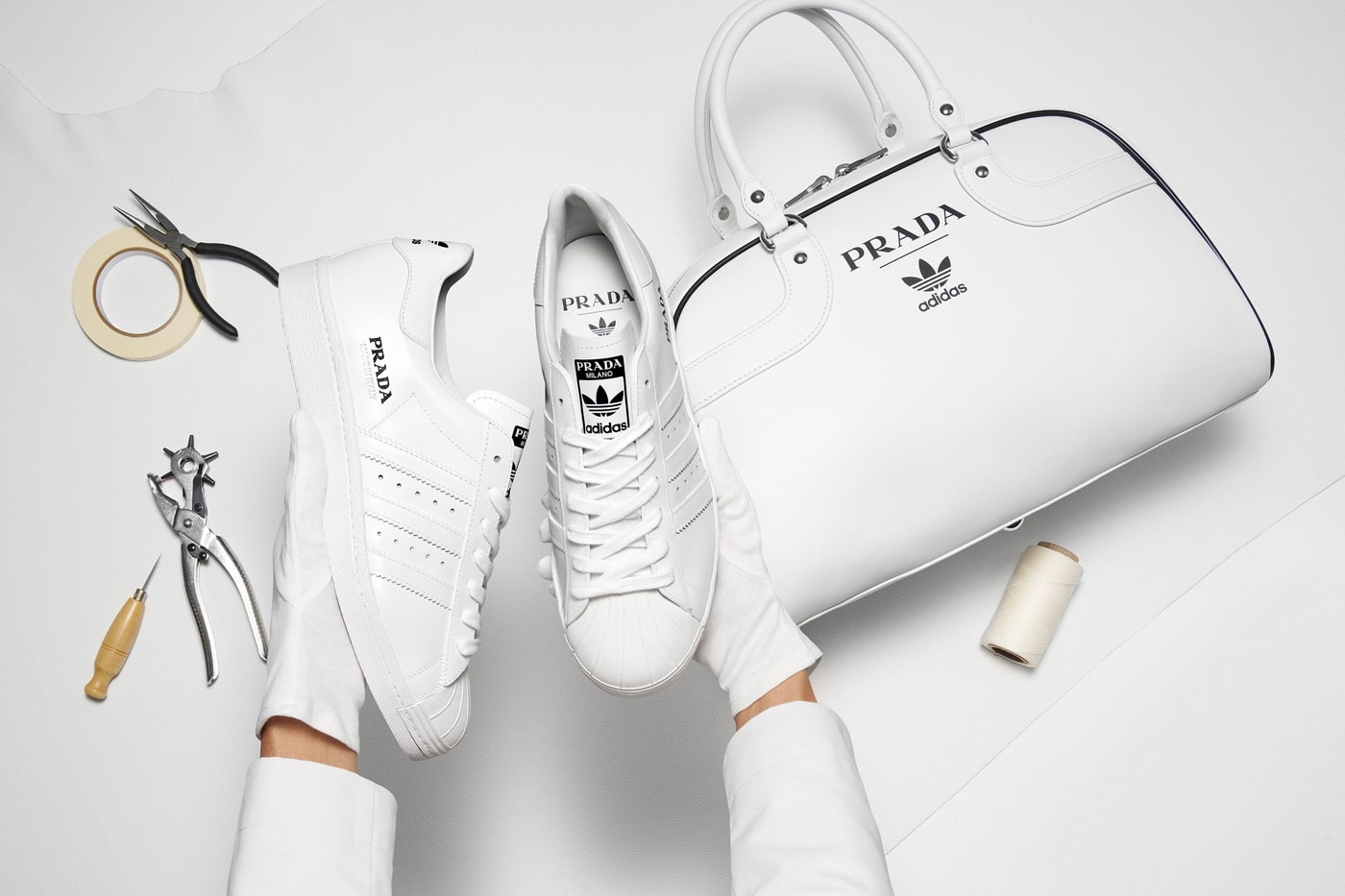 One of the most awaited collaborations this year was this Prada x Adidas Superstar & Bowling Bag Set. Because Prada is one of the high-end brands that are rarely to collaborate in any brand due to its market value, I guess. But today, a press release had published over the web that the luxurious brand, Prada, is now working to one of the best streetwear brands today called Addidas for their collaborative pieces. In addition to that, Prada is now also working to North Sails X Prada collection too that will be available soon. So, keep checking this site for an update.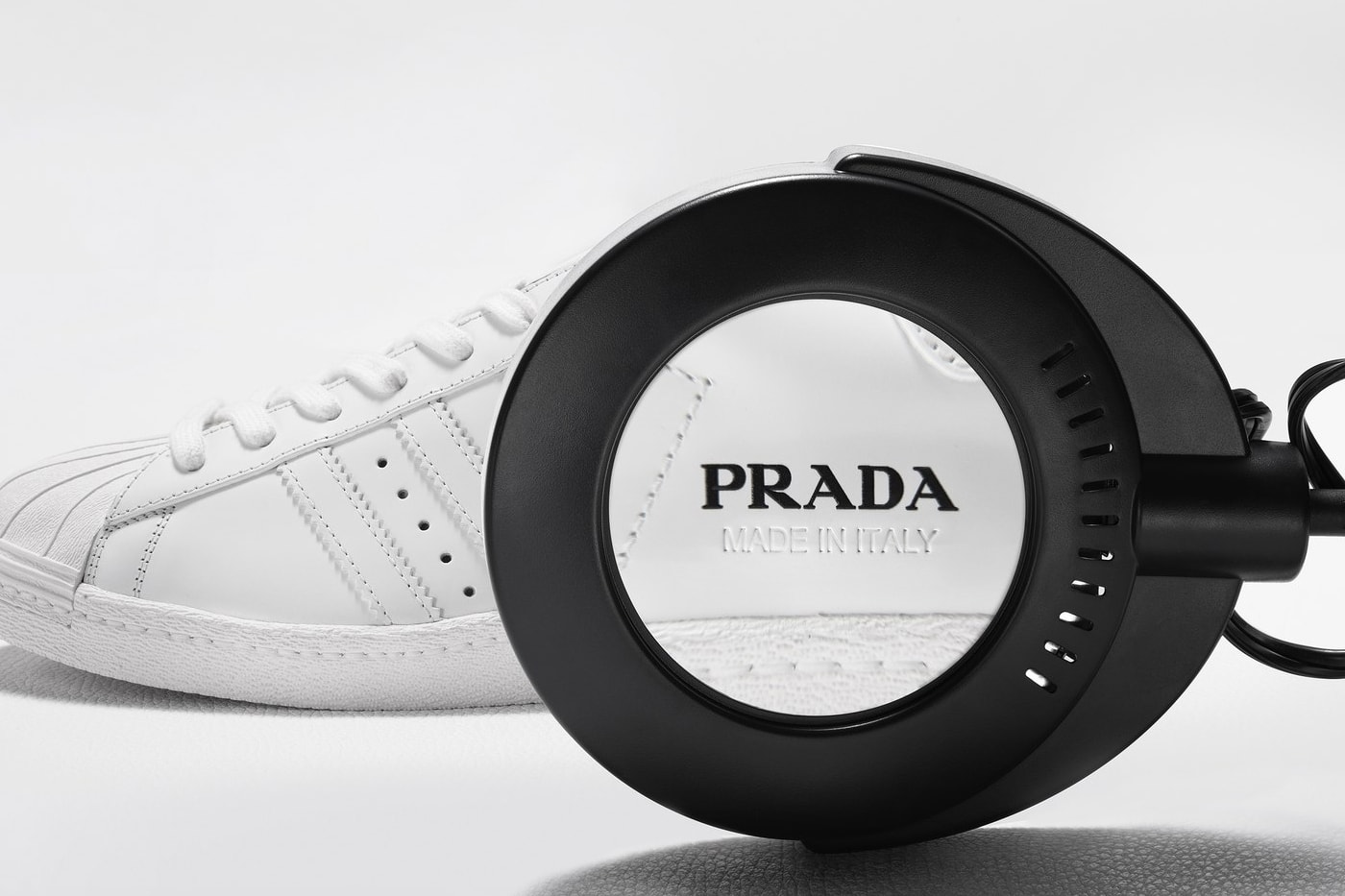 This collaboration has consisted of two items only, the bag and the premium shoes, both were made in Italy though. And As you can see, both of the brand's logos were printed equality in the middle and they were basically stuck with the color white with a touched of black through this collection, which made the whole thing looks classy and fine.
The Prada x Adidas finds will have limited pieces of 700 only that will be gone available on December 04, 2019 in either Prada or Adidas Stores worldwide. So, you will be better marked the calendar and keeps checking the two brand's shops for you to secure your items before they will go soldout once releases. Because I assure you folks that this collection will be a blockbuster and those 700 pieces of items will be gone in a split second, for sure.