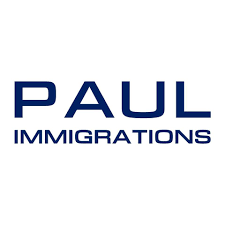 Many people are keen on working and living in Singapore because it is widely regarded as the easiest city in Asia for expats to fit into and it allows foreigners a chance to become familiar with different cultures in a comparatively safe and contemporary environment. Aside from its low crime rate and safe streets, the quality of living in Singapore is very high. Their health care, education, transportation, housing, banking, political climate, entertainment etc. are exemplary.
However, the process of moving to Singapore and what is required to get an Employment Pass (EP) or Permanent Residency (PR) is not easy. Not only will you need to allot more time in taking care of it, but knowing which documents to submit, meeting the deadlines, and understanding the whole process, can be quite unnerving. Obtaining the services of immigration specialists to give you a hand is advisable. You can profit from the experience of professionals in the industry who know what is required to make a successful Singapore PR application and which will make everything faster and easier.
Paul Immigrations offers a comprehensive service that can help you on your road to becoming a Singapore resident. This immigration consultancy firm's specialty is the application of PR. The specialists in their team have considerable skills and can navigate the bureaucracy on your behalf. Specifically, they can guide you through the process of applying for PR not only for yourself but also for your spouse (if you have one) and dependents. If you are a current Employment Pass or S Pass holder, a foreign student, or a foreign investor looking to get PR, these specialists can guide you at every stage of the process. On top of that, they have a high success rate and their specialists are all professionals who provide the best quality service. Aside from their step by step guidance, they give out expert tips on your application and the forms submitted.
The agency's main mission is to help clients establish their future in Singapore by giving important insights towards their application including the latest information from the authorities. They provide services for Employment Pass or S Pass Holder, spouse of a Singapore citizen or PR, student studying in the country, aged parent of a citizen, unmarried or legally adopted child aged below 21, and foreign investor.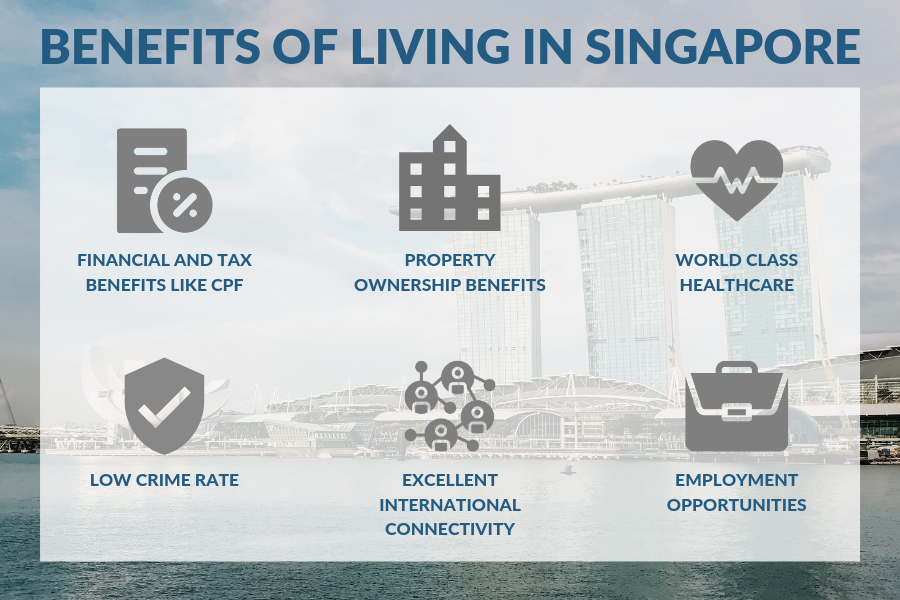 Benefits of Being a Singapore Permanent Resident (PR)
* More Job Opportunities
* Family Proximity
* Tax Reliefs
* Visa Flexibility
* Education Priority
* Citizenship
* Property Ownership Perks
* CPF Benefits
Paul Immigrations Reviews: The End to End Service
* Offer Key Insights and Expertise
The agency's team of specialists offer essential insights and skill they have obtained from many years of experience. That is why even though the PR application process may seem complex and boring for many applicants, the team is always confident that the client will be approved in the end.
* Organise All Necessary Documents
For a successful application, all the necessary documents should be well organized. The consequences of any missing documents would end up with an incomplete application and can invalidate your application. Usually, people would need help in collating and submitting the important documentation required by the Immigration and Checkpoints Authority of Singapore (ICA) for submission via the online portal. This is the part where many applicants stumble and  as a result, they would not be able to present all of the documents needed.
* Prepare Additional Essential Documents
What will set you apart from other applicants? Additional documents that showcase your best qualities and contributions, including a letter of recommendation by your employer, will set you apart from other applicants and therefore increase the success rate of your PR application.
* Minimise Hassle and Time Wastage
Finding your way through the e-Service portal can be confusing and you will end up wasting valuable time. The site's intricacies can mean that it is quite easy to make a mistake along the way which can end up delaying your submission or make it void. But worry not, the team will help make sure your submission process is an economical and flawless one.
* Lead You Throughout the Entire Process
The different types of documents required can make the whole process confusing and challenging. One simple mistake can make your submission void, thus compromising the possibility of you gaining the PR status. The team helps to lead you through this process.
* Craft Personalised Cover Letters
Your personalised cover letter should stand out from the rest of the applicants because there are thousands of letters and with all the cases The Immigration and Checkpoints Authority handles, yours may get unnoticed. However, with some professional advice, you can have a better chance of your case receiving the attention it merits. The company's specialised team of writers will make a well-written and comprehensive personalised cover letter using your strengths and skills.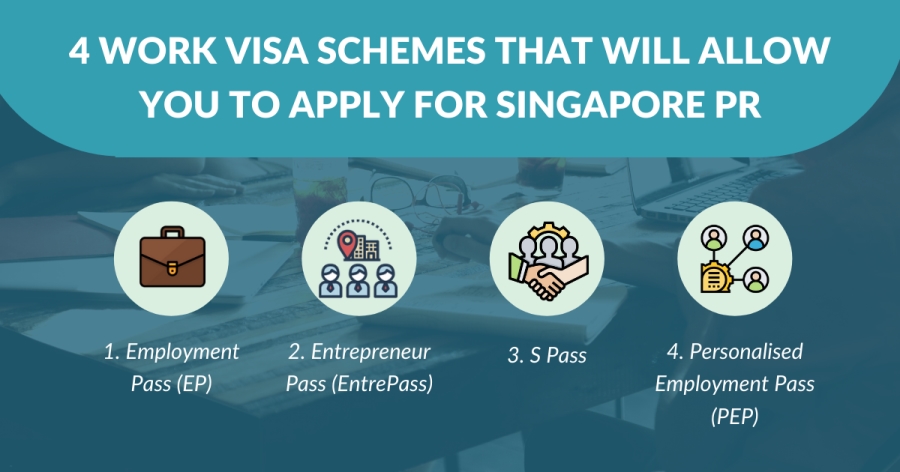 Paul Immigrations Reviews – The Agency's Strengths
* Policy Knowledge and Professional Case Management
* Strong Complete Documents Package
* Minimise Hassle and Time Wastage
* Strategic Approach in Handling Complex Issues
Clients can assess their  PR eligibility by filling out the form found at the company's website by filling in the fields data such as Applicant's Name, Email, Mobile Number, Current Singapore Work Pass, and Relationship with PR/Citizen.
Relevant Questions About Employment Pass (EP) or Permanent Residency (PR) Application
For those who have a lot of questions about the required to make a successful Singapore PR application or those pertaining both to the specific requirements of the process and the more general inquiries about living and working in Singapore, the FAQ pages and Tips pages at Paul Immigrations' website is a rich source of information. These pages are very substantial and answer not only the standard sort of questions that most people will have, but also the more complicated or elaborate questions that need specialist knowledge and of which you might not be able to find responses to elsewhere. Just browse the Free Tips category and you will undoubtedly find the answer to your questions.
Contacting Paul Immigrations:
Clients can get in touch with the agency by filling out the form found at the Contact Us page or by calling them at +65 6206 6390. They can also visit them at Suntec Tower Two, 9 Temasek Boulevard, #13-01/02/03, Singapore 038989. Office hours are from Monday to Friday, 9.00 am to 6.00 pm.