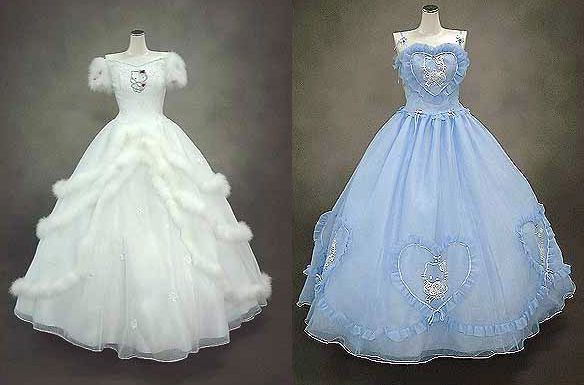 Recently, Ive been stumbled on the one blog who had this enthusiastic feeling on the most famous cartoon character before and even today which Hello Kitty. The Manga character,Hello Kitty, was the most played toy and most watched TV series way back time and it's actually then on this generation. Yeah – that's how famous the cartoon is, And everyone's grew knowing the cartoon character I'm pretty sure on that.
Due of public demand, and how people getting crazed on the charter, someone company thought to made these awesome Hello Kitty wedding dresses not only for those hello kitty dolls but also to those girls who wanted to be look the character rather to be look kawaii. Because everyone's find hello kitty kawaii or cute that people wanted to be, I think it so..
At the moment, I dunno where to buy these dresses and how much they will cost. Kindly search Google about it and I assure you someone knows the further information about it.. Thanks!