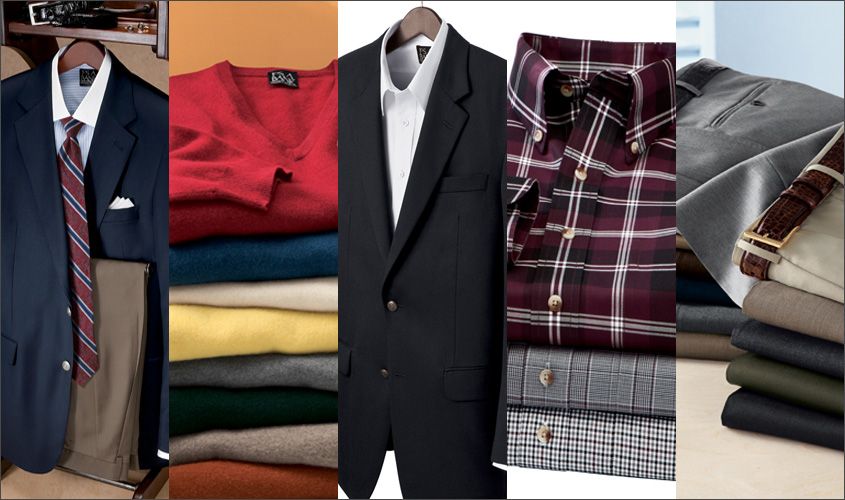 It can sometimes be difficult to find clothes for big and tall men.  There requirement for outsize menswear used to make it difficult to find retailers that could accommodate them.  It usually meant going to a specialty store to find properly fitting appropriately.  However, as demands have progressed, more stores and brands have begun to offer clothing for bigger guys.  Here are a few tips and thoughts on shopping for big and tall men.
Know Your Size
This can be the trickiest part of finding and buying larger menswear.  Your measurements are how you will be able to find the best fitting clothes, but not all brands and retailers have sizes meaning the same thing.  Before you start searching for clothes, make sure that you measure your chest, neck, sleeves, and inseam to know exactly what sizes you are looking for.
Also, keep in mind that being big doesn't always mean tall, and vice versa.  If you are looking for a suit, you should shop specifically for your body type.  Tall individuals should find "tall" shirts and "long" pants.
By going to the store prepared, it will make for a much more pleasant shopping trip.
Choose the Right Styles
The next thing to keep in mind is choosing the right styles for your body.  The key to being confident in your clothes is being comfortable.  Bigger gentlemen should avoid wearing tight fitting suits and other clothes.  Also, make sure that you stick to solids, and vertical stripes, while avoiding bright colors.
If you buy light and flowing fabrics, it may make you seem larger than you are.  The same is true for bulky fabrics.  Keep to lightweight wool suits and cotton dress shirts.  If you are thinking about wearing khaki, consider wearing jeans or denim instead.
For taller men, 3 button suits and jackets will be a better look and give you a fuller appearance.  Make sure that you also look for extra long ties, so that they reach your belt buckle.  Too many tall men wear ties that are too short!
 Make Sure It Fits
Finally, you want to make sure that whatever you buy fits perfectly.  Nothing off the rack, for any size man, usually does.  Spend the extra money and pay t have your suits and jackets tailored to fit your body.  This will make sure that the clothes work well for you.