For women with a fuller figure, choosing a style that they feel comfortable with can be tricky. If you're a curvy lady who's struggling to decide on the right look for your body shape, it's important to go for pieces that flatter your curves whilst minimising problem areas. Don't even consider wearing shapeless layers in the hope of disguising your curves. Instead be proud of your feminine shape, follow these great hints for stylish looks for curvaceous women and rock those curves!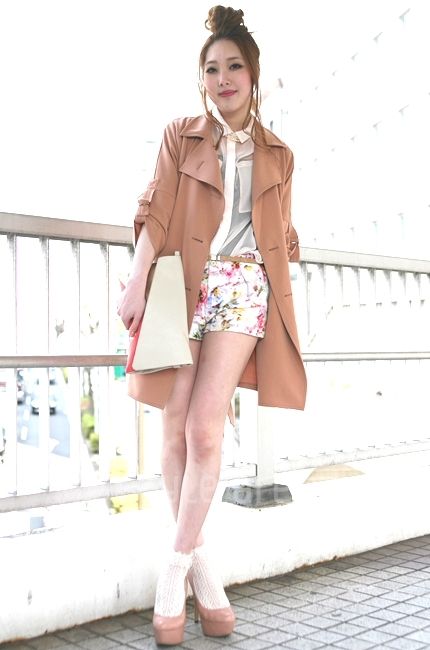 The Belted Trench
A belted trench is the perfect coat to highlight an hourglass figure, as the belt nips in your waist and exaggerates its tiny size compared to your hips and bust. Tie the belt as tightly as is comfortable to really accentuate your knockout figure and give you a fashionable 1950s look. If you're particularly busty, then a double-breasted trench will add extra bulk on top, so try a single-breasted trench for a more flattering effect. A belted trench is casual enough to be worn for shopping trip and can be dressed up for a smart night out, so make sure your wardrobe contains at least one!
Printed Leggings
All too often, curvy girls shy away from prints in case they accentuate any lumps and bumps, but in fact prints can be a hot look for any shape and size. The range of printed leggings out there at the moment is huge, from animal print to floral, and a teaming a pair of these fab leggings with killer heels and a tunic top is a great look for everyone. If you have more curves than most, don't go for all-over prints; instead choose a plain coloured top with some statement jewellery to accessorize your printed leggings. High heels will make your legs appear longer and slimmer, so choose a pair with the highest heels that you feel comfortable walking in.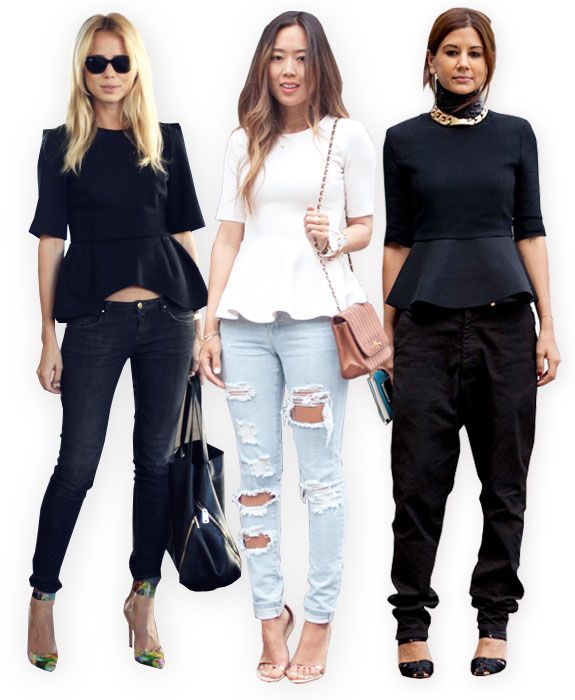 A Peplum Top
Another great way to accentuate a nipped-in waist is a peplum top, and this style is great for the office, a party or even a casual Sunday brunch. Worn with a pencil skirt, trousers or jeans, peplum tops can by styled up or down and look great on women of all sizes. Don't be put off by the flared peplum and fret that it'll emphasize larger hips, in actually camouflages them whilst looking totally on-trend. One thing to get right is to make sure that the waist of the top sits where your actual waist is, otherwise you may lose some of the hourglass effect. Shop around until you find the perfect fit for your body type.
Colour-Blocking
Colour-blocking is using intentionally placed blocks of bright, contrasting colours in your outfit, and looks totally fabulous when done correctly. You don't want the colours to clash, so think carefully about what colours will complement each other whilst still being different. This trend is the perfect way to draw attention to your favourite areas of your body, whilst playing down your problem areas. Make sure that the bright colours cover the parts you want to highlight, whilst neutral tones hide the parts you want to disguise. A colour-block dress with neutral side panels will give your figure that sexy hourglass shape.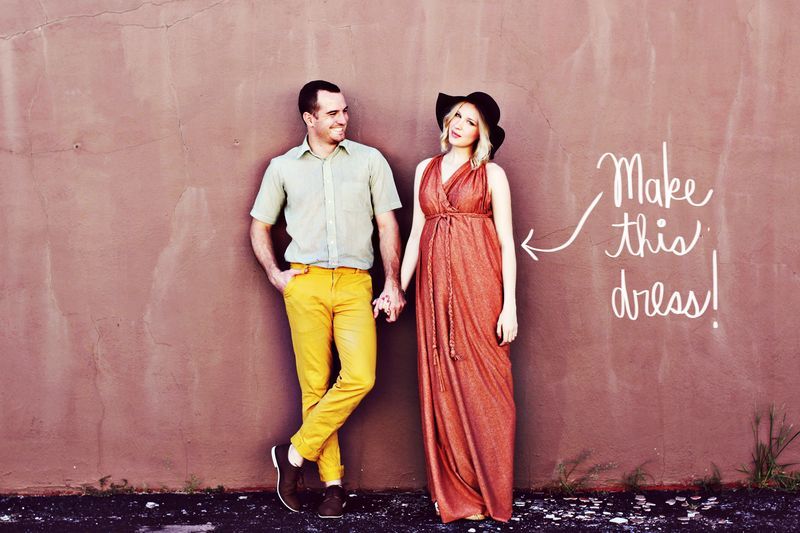 The Wrap Dress
A wrap dress is the perfect go-to dress for shapely girls, and can be worn for any occasion. With their winning combination of cinched-in waist and flattering v-neck, wrap dresses show off your beautiful figure to its best advantage. The tied-in waistline makes women of any size and shape look curvy and fabulous, and a v-neck is great for bigger busts as it draws attention to a great cleavage and elongates the neck. A classic black wrap dress looks great with bright accessories and statement jewellery, but a bold print will also look fantastic.
Whether you're looking for your own unique style to wear to the office, on a glamorous night out or just for a walk in the park, learning what style best suits your shape is essential for any woman. For those with curves, think nipped-in waists, flattering necklines, clever use of colour as camouflage and showing off your best assets. Play around with different colours, styles and accessories and you'll have no problems looking sexy and stylish, whatever your size and shape.