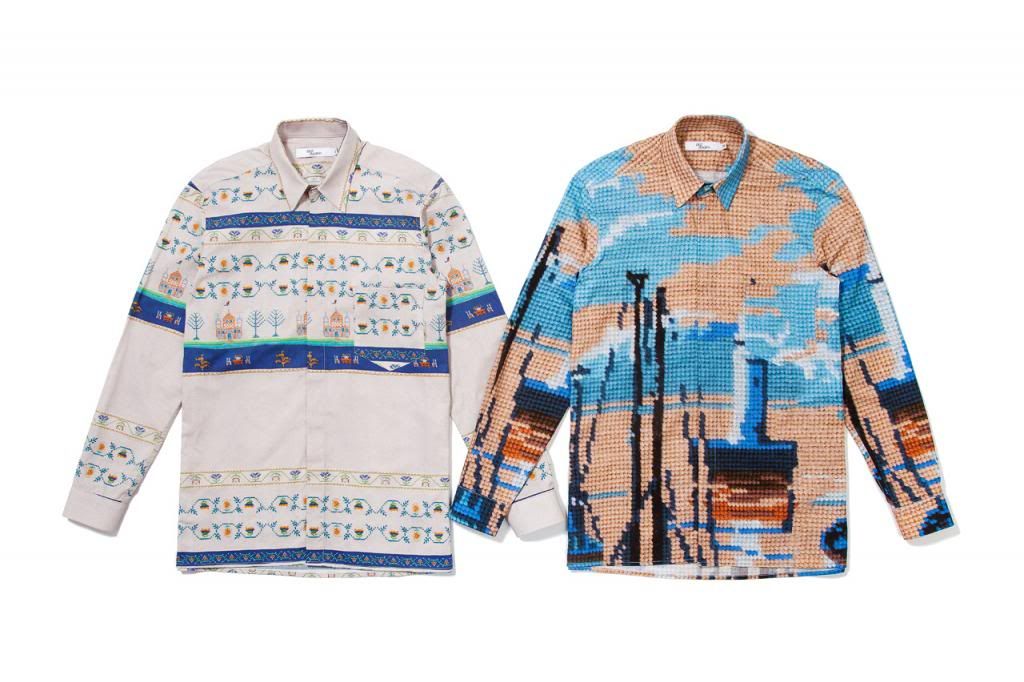 As I've noticed, brands these days are more on prints, details and colors when it comes to their each own season's collection. Look at this new collection that is recently released which the Agi & Sam 2013 Spring/Summer Collection. Actually, playing with colors are been trends already way back time, I think 80's where we do first see this concepts, however the prints and details are just new and been started just now on this generation, If I dont mistaken myself about it. That's why I dont wonder when I often sees guys and even girls wearing these kind of pieces here nowadays because yeah! these pieces are the hot and hip on today's fashion..
Regarding on the Agi & Sam 2013 Spring/Summer Collection availability? as for now these pieces or creations here are not yet out in the market to avail because the brand is still working out on some details about it and they'd also checking and meeting out the pricing ranges of each pieces they've made for their spring summer collection, Agi & Sam 2013 Spring/Summer Collection, but no worries. Because they'll be surely update us all on this..
Alright, that will be all for now and please do check often, istarblog.com, for more fashion news updates even some of my outfit posts that will be up pretty soon.. Thanks!