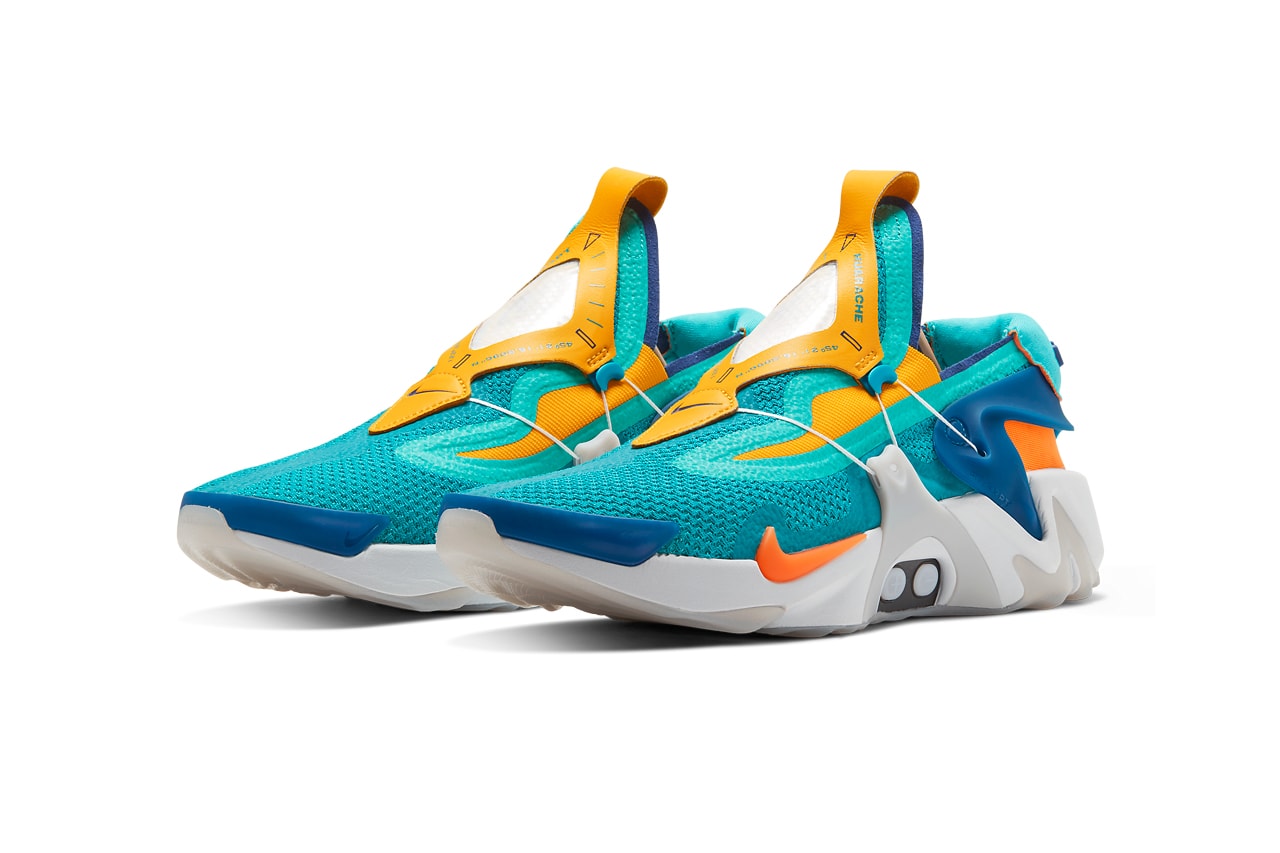 In terms in gadgets and technologies, I may say that the world are too advance and techie hence it's no doubt if they corporate technology into fashion and some related ones. Today, let me share with you the latest Nike Adapt Huarache "Hyper Jade" which is kinda futuristic in terms of the whole shoe functions. Yes! you heard it right that the shoes has it's own system that you can maneuver using your smartphones by the Nike app given when you buying this shoe here.
In addition, this were the first kick available today that is too trendy and into technology wherein you can easily change the color of the shoes by the Nike app without getting hassle to do. You may check YouTube for further videos on how you can use the shoe app for it's features and uses.
As for this moment,this shoe is still in the productions. But the brand, Nike, itself releases an statement that their awesome "Hyper Jade" will be available for everyone this coming November 16 2019. Hence, you can now marked your calendar for you to avail this quirky and very futuristic shoes here. In regards to the price? this shoe will be retailed for 350 USD per pair worldwide hence you can easily buy it off to your nearest Nike stores.