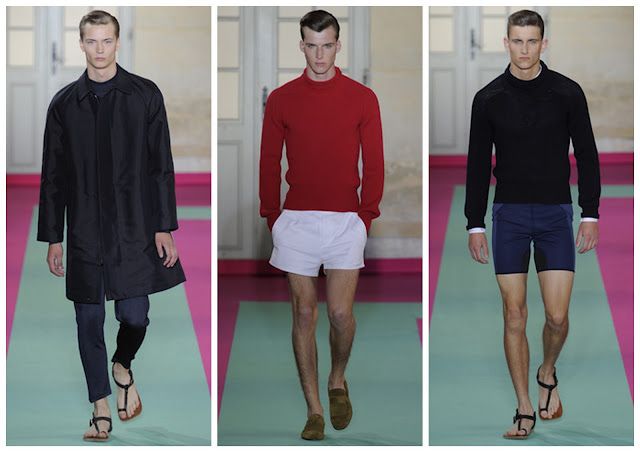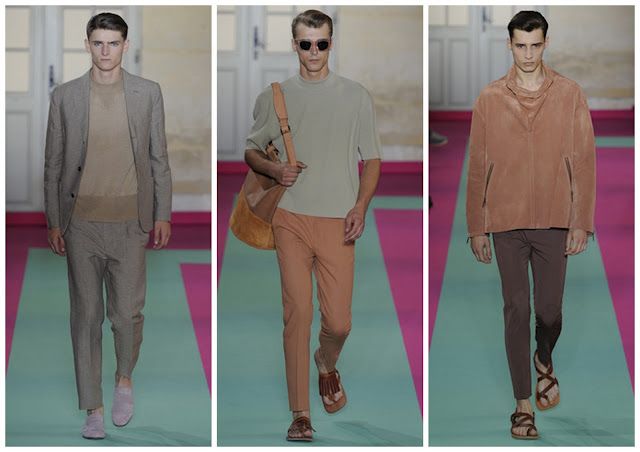 Actaully, this collection has been already released last year,2011, but so happened that I just recently saw this that's why this quite late then to blog over this site,istarblog.com.. LOL But anyway, this still includes on the brand, Acne Men spring summer collection as for this year,right? so, this still hot thing on today's fashion I believe!…
Anyway, one thing that Ive been noticed for this brand spring summer collection, wherein they've also focused with sandals for men that I found unusual thing, why? Because usually, brand like this are only focusing into those creations and pieces instead of some accessories like the sandals we're seeing on the Acne Men SS collection on the top photos. Because consumers are more on clothes in regards to the fashion.. But still, Acne moved against in away on what other brands usual did on their new set of season collections.. So, for this, I really admired the brand, Acne, for making their own trademark in the market today..
Regarding on their creation, I must say, they just have these simple but rocking pieces and they've dont more played on the colors by this time. I think, this brand is trying to create an way different finds that can leave trade on today's fashion. Because they used to made some way different things..hahha Just only my own opinion though.. I dont know to the other fashion enthusiasts out there on what they do thinks about this brand spring summer collection..
So yeah.. these are the pieces that we could expect on the brand, Acne Men, for this Spring Summer season.. will update you more to this blog soon…