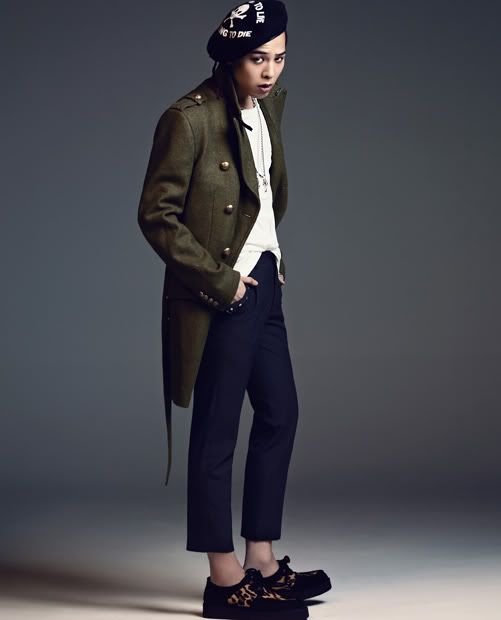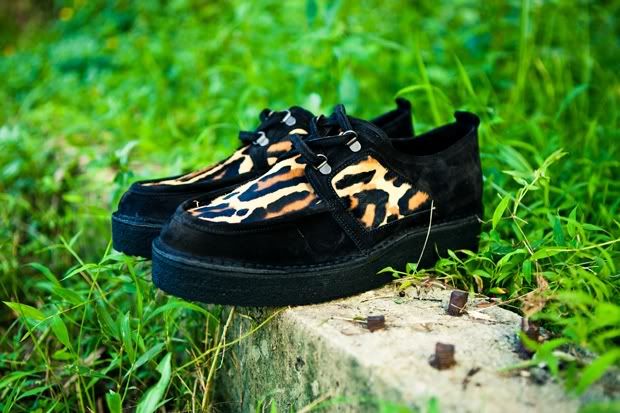 Leopard Creeper by Pierre Hardy
We all know among all the members of the Kpop all boy group called Big Bang. G-Dragon, the leader, is the often one into  high-end fashion. Though some members are also in high-end, however, most of the time they've been seen wearing some street fashion one. Anyway, on photo on top, you may noticed the guy g-dragon is wearing an awesome dope kicks that is creeper design. At first, I've thought, the shoes is belongs to the one famous creeper Prada collection, however, I was wrong then, because this shoes is from the other brand called Pierre Hardy. I must say, this creeper kicks is quite different than to the usual creeper brand of shoes. Becuase it has this leopard prints that can give accent to the kicks that definitely gives swag on you.
Pricing details? I suggest you to take a look the brand Pierre Hardy main website for you to know further information about this shoes. Becuase I wasn't able to include some info here due of my  workloads that I needed to attend after this post done. Alright, that's it for now and keep on checking me here for more fashion updates. Thanks!