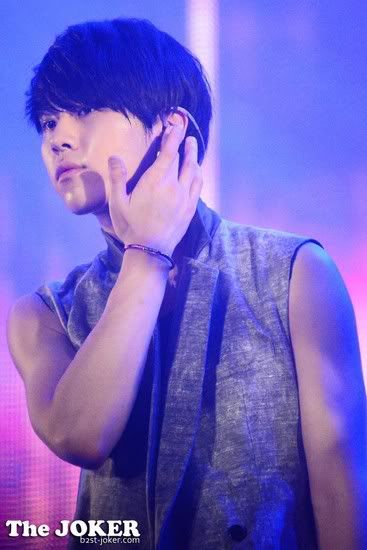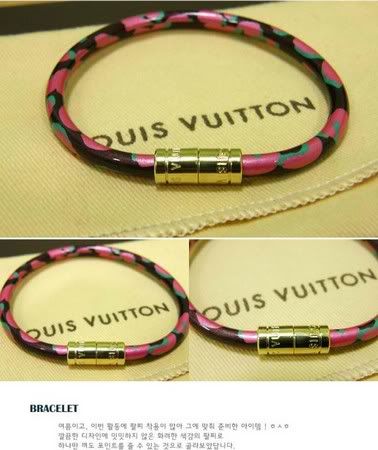 Louis Vuitton Keep It Bracelet (Rouge Fauviste) $225USD
Actually, when it comes to fashion I dont really a fan of these expensive pieces. Because I can even be more fashionable in to those inexpensive finds that is still look find on me. Yeah! I think, fashion is not a matter of branded clothes, expensive pieces and trendy things but its more likely how confident you are and shown who's really you by showing your own fashion statements. Alright, this was only my opinion though, however, if you do have this budget to spend just go ahead and buy these branded pieces that can make you happy.
On the photo on top, the Korean singer Junhyung, one of the b2st member, is wearin' this awesome simple bracelet from the brand Louis Vuitton and guess what? the bracelet will cost you $225 USD for a single of it..hehehe pretty expensive uh! but anyway celebrities really had an license to wear these expensive pieces out there. Okay, that's it for now and will try to update you more by my next posts. Thanks!