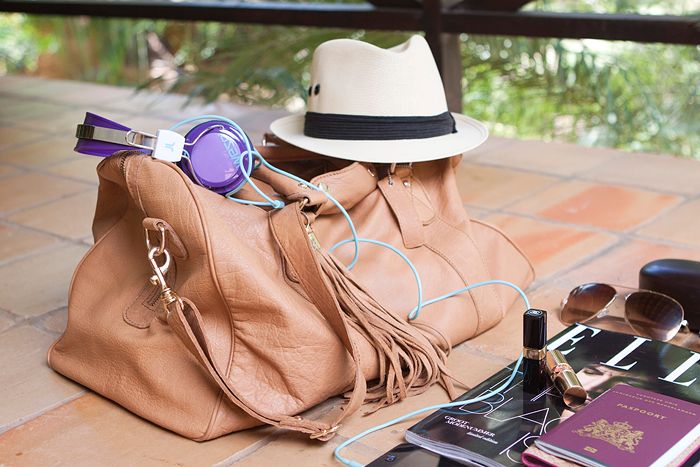 Any adventure will be a lot more fun if you are well prepared for it. Here are some essentials that you'll want to have on an outdoor adventure.
The right clothing
While you might not care that much about clothing, wearing the right type of layers can make you a lot more comfortable and prevent things like heat stroke or hypothermia. Cotton clothing may be fine for short hikes but it is always better to wear layers that are waterproof. Synthetic materials wick moisture away and dry out quicker. Layering clothes makes it easy to adjust what you are wearing as conditions change.
Choose the right location for your adventure
One of the most important travel essentials is making sure you pick a great location like Shenandoah National Park, one of the most visited and highly regarded parks in the United States. With more than 500 miles of hiking trails, there is a trail for you and your family and friends! The Outdoor Traveler blog can keep you up to date on the most exciting vacation opportunities in the beautiful Shenandoah Valley. After your hike through the pristine forests you can enjoy a nice glass of wine from one of Virginia's première vineyards.
Specific equipment
Taking the right kind of equipment is fundamental to the success of your trip. For example, if you are planning a hike then you might want walking poles for support. Cyclists will want to make sure they take a helmet, gloves and a method of hydrating themselves on the move, such as water bottles. As a general point, a cell phone with GPS and a weather app is also very important in case of emergencies – though you'll need to have a rough idea of where the signal black spots are.
Remember that certain locations will not afford you the option of purchasing or replacing equipment, so it's often a good idea to make a list when your trip is still in the planning stages. Write down two lists – one of essential items and one with other items that could reasonably be classed as luxuries. Work out how much you can carry without expending additional time and energy and double check that your list of items reflects the type of terrain you'll be entering.
Medications and toiletries
Bug repellent, a first aid kit, and other toiletries are essential. Always be sure to pack more medication than you think you need in case you get stuck somewhere. Small first aid kits that fit in a tin the size of a pack of cards can be great for day trips, but strenuous trips and activities mean that you should pack more substantial kit. Don't be fooled into thinking that you can rely on anecdotal evidence and leave important medications behind. You can't predict what is going to happen and injuries and illness can occur even in the most unlikely of places.
Planning ahead
Although a last minute trip can be fun, if you're a committed adventure traveler you're better off planning your trip well in advance. Planning ahead can help lock in great rates and ensure that you have thought about what you'll need to make your trip amongst the best and most enjoyable times of your life.