Nowadays, it's not just women who are conscious with the way they look especially their skin. More men are taking care of their appearance by buying the best hair, body and skin care products available in the market. I believe that the secret to being healthy and having a good life doesn't just lie in eating nutritious food or by exercising daily but by taking care of your outside appearance as well. This holistic approach likewise takes care of your well-being. Having said that, I sometimes look for online stores that sell high quality and yet affordable beauty products. I no longer wish to buy from the usual expensive brands but from other lesser known but equally effective brands.
I'm happy to have stumbled upon w2beauty.com, The Best Korean beauty shop. They sell skin, body, and hair care products as well as makeup from brands like Tony Moly, Etude House, Laneige, Skinfood, The Faceshop, Mamonde, Hera and many others. It's great that they have a men's category because a lot of online beauty stores only cater to women. Here you will find skin care, shaving and cleansing, and sun care products, makeup, and perfumes for the modern man. They have a wide selection of products but I was able to choose 5 that I would like to buy.
The Collagen Moistfull Homme Multi Fluid Toner (150 ml) from Etude House is a multi-functional toner. It moisturizes men's rough skin without the oily texture. It contains orchid with purifying effect, baobab fruit extract with its nickname of moisture tank, and collagen which is effective in making the skin firmer.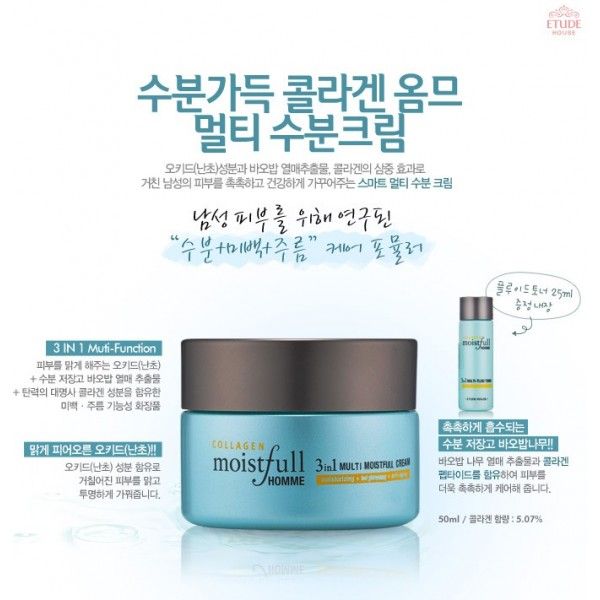 The Collagen Moistfull Homme Multi Moisture Cream (50 ml) from Etude House contains orchid which purifies the skin, baobab fruit extract for added moisture, and collagen for a more firm skin. This multi moisture cream works more effectively after thoroughly cleansing the skin and after applying toner.
Another product on my wishlist is the Collagen Moistfull Homme Moisture Skin Mist (200 ml) also from Etude House. Great for men with dry skin, this gel type skin mist makes skin softer. It has orchid,  baobab extract, and collagen peptide.
The Engine Program Style Engine Wax from Etude House is available in 80 g. This gel hair wax makes hair stay in place longer. It also adds shine to any type of hair whether it's short or curly.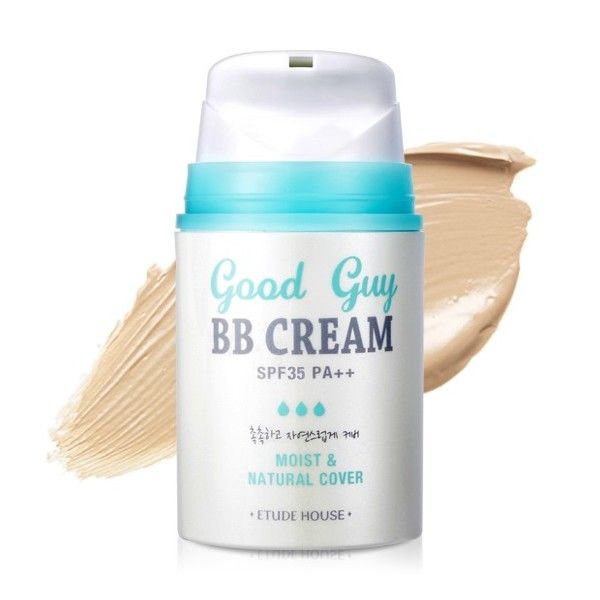 I would also like to buy Etude House's Moment Styling Good Guy BB Cream in 50 ml. It's a hydrating BB Cream for men that provides sheer coverage with a moisturizing, radiant finish to naturally even out skin tone. It provides UV protection and has whitening and anti-aging properties. It's best for normal to dry skin.