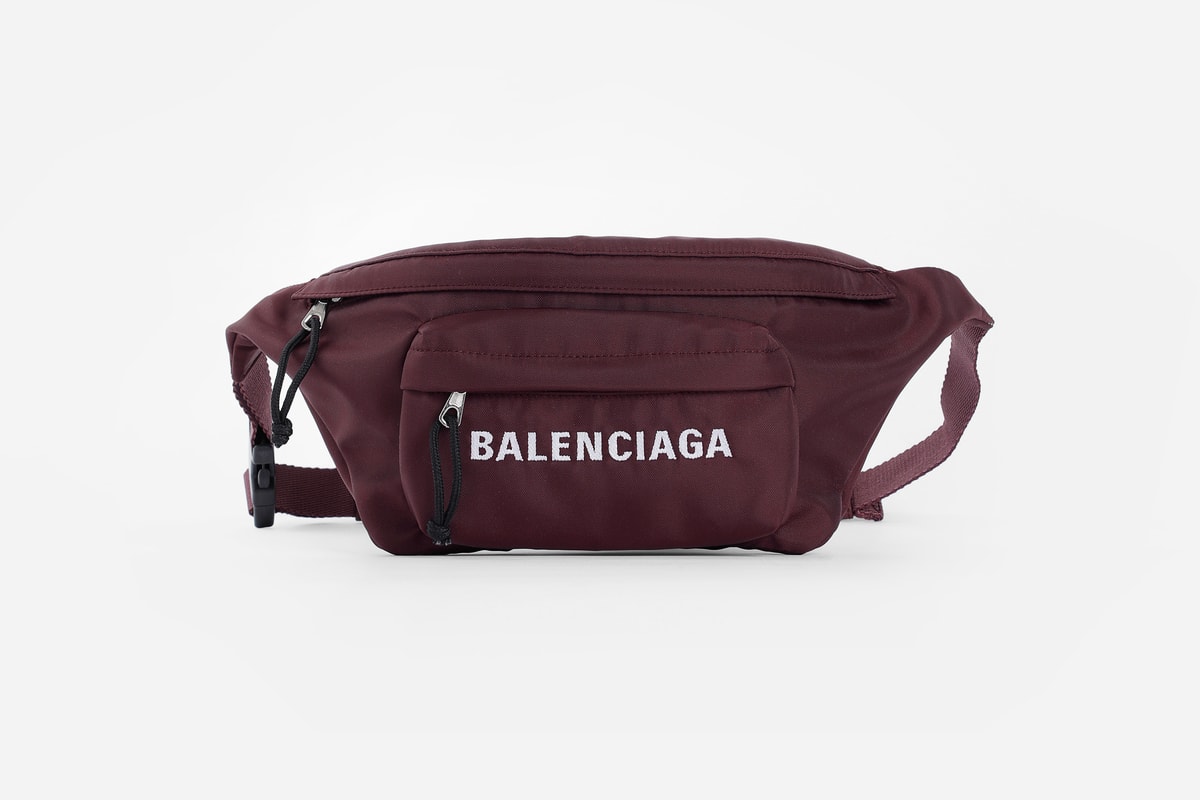 Photo credit: Hypebeast.com
One of the the high-end brand named balenciaga had releases its new waist bags or others may calls it as cross-body bag for their coming fall collection 2018. Actually, this bag had recently available to the market to avail and if I am not mistaken though, it has a price of 704 USD for a single bag that is came to the color maroon-ish like on what you are seeing on the top photo.
To be honest, waist bags these days are too dope and a lot of fashion forward peeps are too pleased to have themselves some cross body bags to rock on. But I think, the pricing ranges of balenciaga for their latest cross bag is quite expensive though, but it's understandable at all due to the brand name hey are selling. But try to compare it with Gucci which is kinda same in pricing and yet Gucci cross bags are made of premium and quality of leather which could brings a luxurious looks once you have it yourself around. Hence, if you are looking yourself one cross bag to kill, I really suggest you first to have look to the other brands as they might offer you something best that could fits in to the style you wanna be pull off with. But if you are after to this brand balenciaga, I must say that this cross bag they had was a great find as well as it has the brand name printed on it which could add up to the whole thing as you try to pull off some outfits you wanna kill it.