Honkai: Star Rail is a video game offering players an exciting journey through space and time full of challenges and mysteries.
Here, players will explore alternative worlds as well as fight against different enemies. The main character travels across the world to resolve disasters.
Once you enter the game, you will find menus and features including the game setting, choosing character, and fighting. You can also top up Honkai Star Rail to elevate the gameplay.
If you have never played this game or other similar games before, it provides a tutorial helping you to understand the basics of the game.
Why Need to Top Up?
Players may get the Honkai Stair Rail currency allowing you to get 5-star characters. Besides that, you can spend money to improve the experience by pulling Wrap or Light Cone banners.
Here, you may need to top up to get your desired currency. For your information, there are many types of currency in this game with different functions.
However, you can only buy one named the Oneiric Shard. This is a blue-n-pink 4-leaf sigil.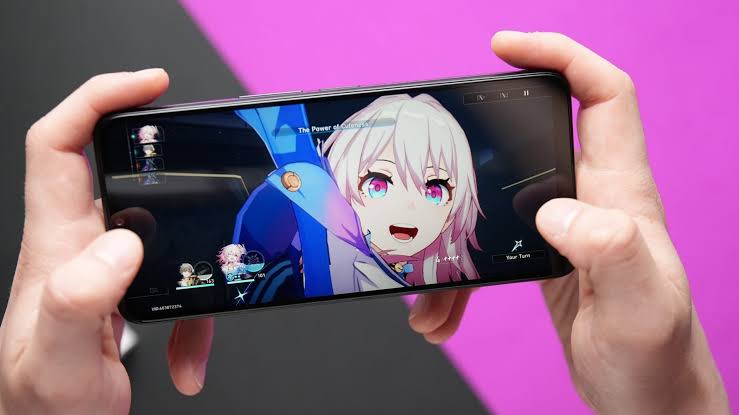 For those who have ever played Genshin Impact, this game has similar currencies. And, the Oneiric Shard is similar to Genesis Crystals in the Genshin Impact game.
With the Oneiric Shards, players can buy basic bundles in the shop. Then, the basic bundles will be useful for players in interstellar travel.
Furthermore, this currency allows players to get character skins, too.
Currencies Available in the Game
With the same value, you can convert the Oneiric Shard into Stellar Jade. As we know, this is the most expensive and highest currency in the Honkai Star Rail.
After converting it into Stellar Jade, you can use it to exchange for the Star Rail Special Pass. In fact, this is the only way to gacha a limited-time 5-star character in the game.
Besides the Oneiric Shard, there are also 2 currencies generated automatically when doing gacha. Those currencies are Undying Starlight & Undying Embers.
You can exchange Undying Starlight for a Star Rail Special Pass & a Star Rail Pass, allowing you again to do a 5-star character gacha. Besides that, you can exchange it for a 4-star Light Cone.
Meanwhile, doing gacha will make you get more Undying Embers. Besides Star Rail Special Pass & Star Rail Pass, you can also exchange it for some materials to level up Light Cones or help the character.
When to Top Up?
What to keep in mind is that you cannot buy Star Rail Pass. In fact, you can only get it through a few ways but they don't guarantee players to get a 5-star character or 5-star Light Cone in each 90 gacha.
Overall, you can get both Stellar Jades and Star Rail Special for free. So, you don't need to purchase it if you want.
Here, you can still play the game and use the currency to gacha a 5-limited-time character. Anyway, you can get the currency faster by purchasing it.
Where and How to Top Up?
If you want to top up Honkai Star Rail, make sure that you purchase it from a trusted site. Lapakgaming.com eases you to purchase the Honkai Star Rail currency with the cheapest price.
Even more, you can make the payment through GCash, Grabpay, Maya, or ShopeePay. Then, you can make over the counter payments through Cebuana or 7-Eleven.
It provides 60, 300 + 30, 980 + 110, 1980 + 260, 3280 + 600, and 6480 + 1600 Oneiric Shards. So, just feel free to choose which one you want.
To top up Honkai Star Rail, you just need to go to LapakGaming website and input the User ID. After that, select the product and make the payment.
Then, the provider will send the product to your Honkai Star Rail account. If you have a promo code, you can use it on LapakGaming to get the cheaper price.