A lot of you guys were asking on what are the best finds to pull off this summer and spring season as brands and designers are gradually changing the trendy pieces in one snap. Well, Actually, there's no basing for the summer and spring as long as you're comfortable in what you're wearing and you can comfortably moving in many ways you wanted, I think you are good. But if you want some sort of specification for this hence let me include some of my summer and springs pieces below for your consideration, perhaps?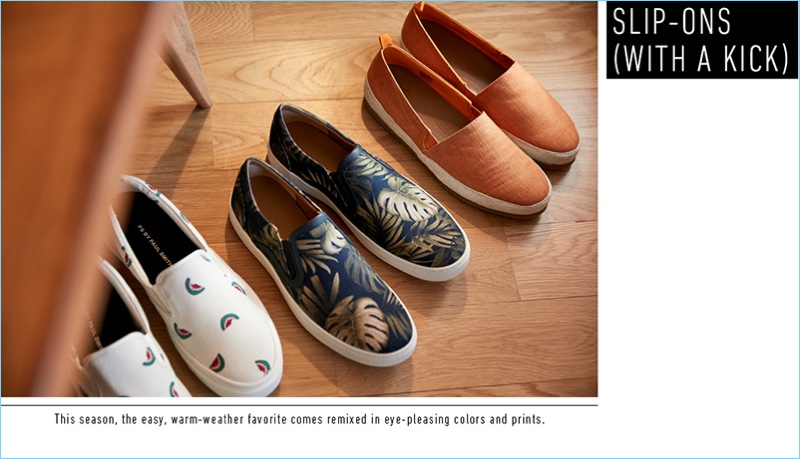 First off, the shoes – Because for you to have comfortable feeling the whole time at summertime you should got a comfy pair of shoes to wear as for your daily use. Because kicks are sometimes the culprit why you are in irritated mood the whole day as the heat hits you up so hard coming from your feet hence you should really consider having a nicely and breathable shoes to wear.
For the your bottom, Shorts & Swim are always fine to pick than to pants for the summer. Because you can freely move wearing it and you can always on the go while wearing it unlike to pants where you kinda feel sweaty a little as the sun goes high and sometimes you ended up getting an allergy due to excessive heat you feels under your thigh area, which is bad at all hence to avoid it you must consider wearing shorts this humid days, for awhile.
And for the final touch of your summer and spring outfit. You may go wearing Tank Tops and spice it up with a little accessories like beach bracelets or your summer backpack from Herschel Supply Co.. And you can always replace your shoes into flip flop if needed.
"Istablog.com occasionally receives vendor/ brand sponsorships for mentioning their products and services."