I'm sure many of you are excited about the coming holiday season. There'll be many gatherings to go to such as office Christmas parties, family reunions, weddings, christenings etc. As early as now you should be browsing both physical and online stores and start shopping for yourself and buying gifts for your loved ones. Nowadays, shopping online is so popular, proof of this is the number of online stores around. You can't blame people since it's better than conventional shopping in so many ways. It's faster, easier, and more convenient.
Look no further and shop at East Dane. Established in 2013, it's the brother site to Shopbop.com and is a division of BOP LLC, a wholly owned subsidiary of Amazon.com. Here you'll find diverse fashion so there's something for everyone, whatever your personality may be. Trendy clothes and classic pieces abound. They're items from well-known designers as well as new designers.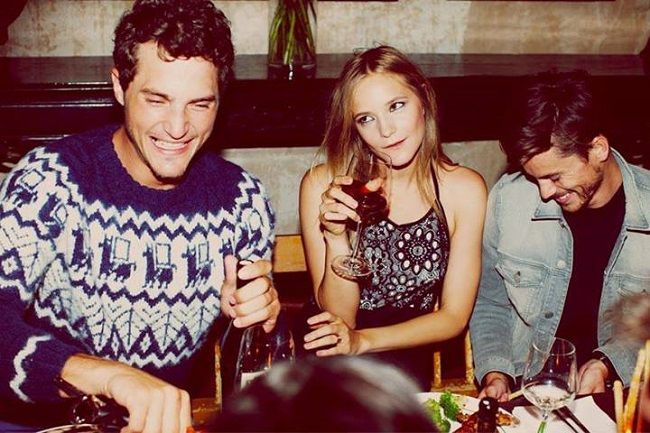 Shopping for the things you need is a breeze since they're categorized. They have a vast selection of clothes (shirts, jeans, outerwear, pants, sweaters etc.), shoes (boots, sandals, sneakers), and accessories (bags, belts, jewelry, sunglasses etc.). If you want to see some examples of stylish get-ups and take a look at the Editor's Picks, just click 'The Style Guide' or check out their top sellers under 'The Shops' tab if you're having a hard time choosing what to buy.
They have lots of items on sale (up to 70% off). Not only will you find shopping in East Dane fun but economical too. Furthermore, there're always new items added to the sale like the Marc Jacobs Colorblock Cardigan, PS by Paul Smith Blurry Floral Shirt, 7 For All Mankind Standard Worn In Straight Leg Jeans, Marc Jacobs Cap Toe Sneaker, Jack Spade Cargo Tote, Public School Leather Biker Jacket, and Garrett Leight Harding Sunglasses among many others.