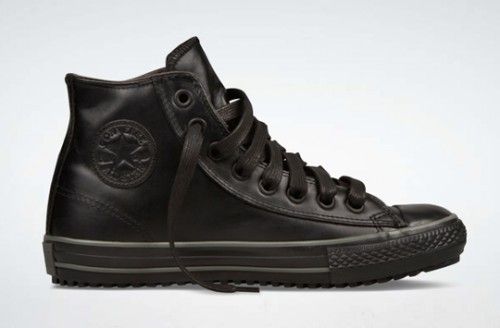 When its comes of shoes and kicks, I think our first pick was this converse. Because the brand had proven it self already on the market by giving us all a very quirky and dope kicks on each of their products. No doubt on that!
Recently, the brand had releases a new set or collection of their new leather shoes which the  Converse Chuck Taylor All Star Hi Leather Boot, those shoes are look great and perfect to wear on this winter season. And of course, the materials that they been used on the new shoes are also in high quality that may lasted. Check the photos on top for the some shoes in their collection and also you may check online for the further information on the kicks.
Prices are not yet available on this site, will update you soon once I got the reliable information on this shoes. Please check back often. Thanks!