With so many designs and materials to choose from it is at times very challenging to buy lingerie and choose from so many brands out there, as getting into a single store can already be time consuming and even confusing at times.
Since women often look into lingerie as a way of expression and create a vibe that can either be naughty, sexy or just comfortable, being able to look into what particular factors to watch out for is very important, so below are some steps to consider before purchasing some lingerie.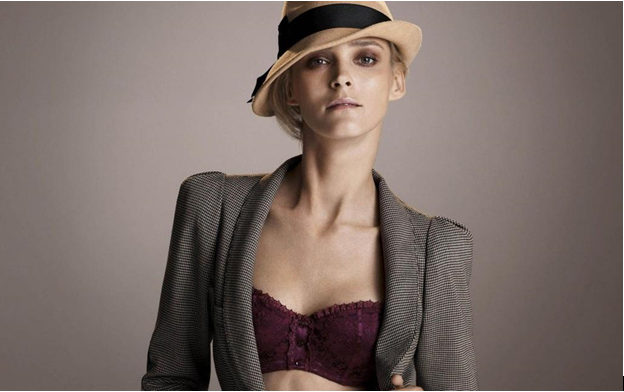 Size Matters
The great thing about lingerie is it does not matter if it is lingerie petite size or lingerie plus size, there are a lot available for any size so it is very important to be certain that it is appropriate for your own size and fit especially since most are often worn on a daily basis.
Take the time to get your measurements on your own or ask the lingerie store personnel to help you get to know your size especially when getting a brassier because many are not well aware of how to really detect their own size.
Material Used
For lingerie that is worn often and daily it is very good to choose materials like cotton that is not too delicate for regular washing and can even be machine washed.
When looking into purchasing more delicate kinds of material like silk make sure to read the washing instructions to be able to preserve the lingerie and be able to use it for a longer time.
Designs and Trends
Lingerie has fast become a kind of fashion statement for a lot of women and being able to at least invest on one or two high quality brands that have unique designs is not a bad deal since these often last for a long time as compared to other less pricey brands.
Look into purchasing designs or trends that you feel comfortable wearing and are classic in scheme so that you can be able to wear it whenever you want and it can match other clothing in case it needs to match with a sheer dress or blouse.
Comfort and Function
Some kinds and types of lingerie often do not meet the comfort needed when going for a long run or a very busy day out doors, so it is very important to have several kinds depending on the kind of lifestyle that you lead.
When you are an active woman it is good to invest of lingerie that is comfortable with the types of activities that you do often, when you are a high fashion kind of woman and feel the need to have lingerie that look really good with your everyday clothes then purchasing some that look good even when revealed is also necessary.
All women must really be able to look into several varieties of lingerie and really feel that need to purchase several kinds especially for those who live different kinds of lifestyles – the lingerie should match where it is intended to be used.