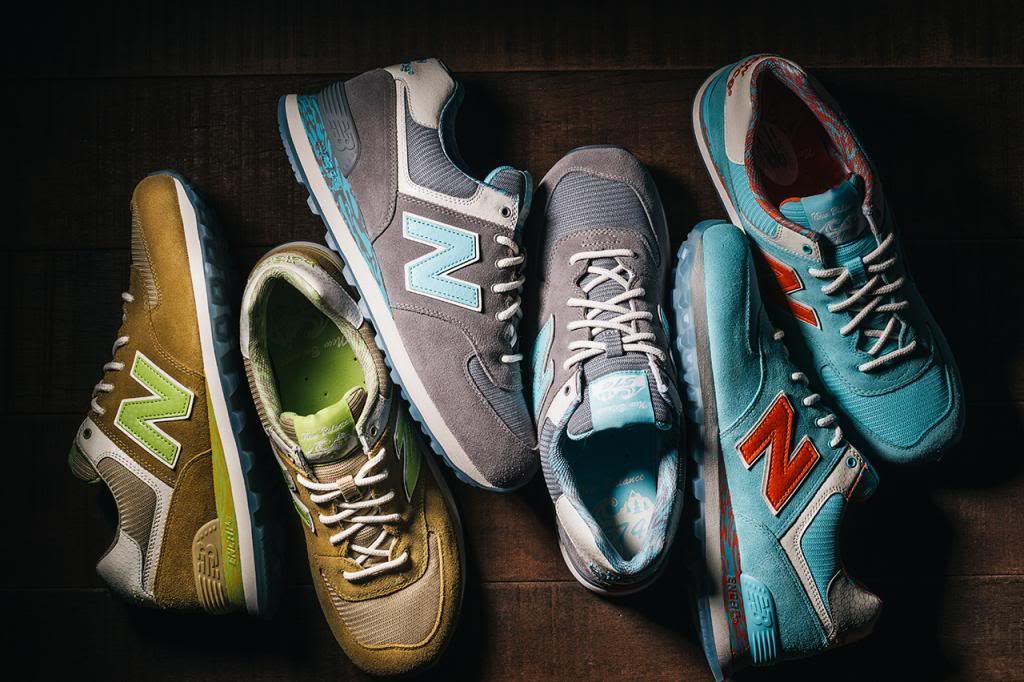 As the first day of the month comes, I see to it that I can update most of my sites for the archives matter but most of the time I fail to do so due with some stuff that I needed to do offline also for some related works here in online. But moreover, my blogs got updated at least once or twice a month which I think isn't that bad right.. haha Yeah! that's how lazy I am today not unlike before where I usually blogging almost everyday just to build up my blog readerships especially on this site, Istarblog.com.
Anyway, let me then share to you these new in shoes designs of the brand "New Balance" Which called " New Balance 2014 "Summer Solution" Collection" You can see all the new kicks up to the photo. And I think, new balance shoes are the one most practical to have because their type of shoes are can be wear off in any different styling. Yes! you heard it right, you can wear new balance shoes with your casual wears as well on your light formal wears. It can either fits well on your daily wears and of course most probably on your sports wears. Yeah! that's how awesome these new balance shoes are, it's better yet to invest a shoes from them than to the other brand of shoes out there, for my opinion..
Regarding on the availability of these shoes here. Sorry to say that.. I haven't got any further details yet in hand as of now. But sure thing! I'll update you all once I got to know the details for it. I suggesting you as well to often check new balance main website for you to update yourself on what's new in them today. Okay that will be all for now. Thank you so much!