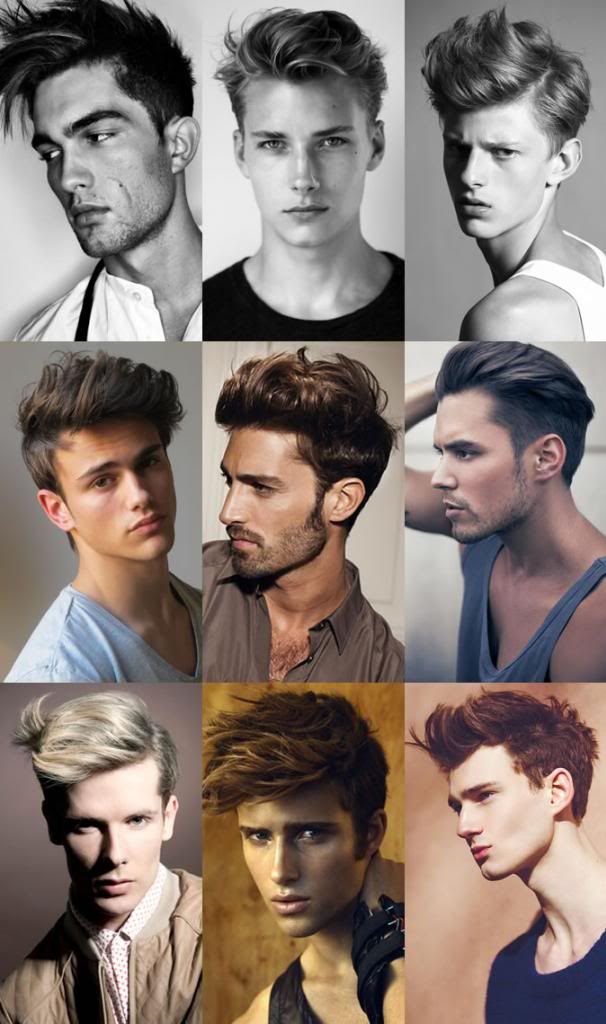 This summer, if girls cant leave the house without their heels on, men's does it too with their hair. Because we dudes has this conception that if we do have a great styled hair with us, we can differently pull off any outfit or styling we got. I know most of the fashion forward men out there are can relate with me here, right? because even myself, I really spending like an hour or two by just fixing up and adding volume on my hair which my mom found me quite vain sometimes. LOL
Yeah! It's kinda hard to us men to style our hair without using anything products or devices to achieve the hair style we wanted to rock on in the certain day or events. However, now a days, as the all things evolved and as fashion accepts in all gender. Fixing hairs and styling it is not really a problem now, for both girls and men. Because there's a lot of techniques already , which relevant enough, to do even you dont have any hair products and hair devices with you.
If you are a guy, I really suggest you to have your hair done first with this salon who knows on styling hair. Because they really know on how to cut and trim hair with angel which may appropriate with your face shape and so that may compliment and fits on you most. I actually dont have any idea on how does they do it because I am not that professional with hair cutting and haircut things but am rest assured you that these guys , in the salon, really knows on how they can chop the hair that may compliment with your face shape.
I am again relay with the video sharing site, Youtube for this one. Because in here we can really find all the relevant videos and tutorial videos that does help us to know on how things happen. And here's the video on how to professionally cut the men's hair. This was really what I meat on the top which having a great haircut done is a must for you to achieved the great hairstyle you wanted. There's actually a bunch of tutorial videos over youtube. You can just heads up there and search all the haircuts related videos for you to know the best fits for you.
Let me also share this video with you where a guy trying out to achieve David Beckham's hairstyle on his H&M campaign this last season's collection. You might also find this informative as you, yourself wanted to have the same hairstyle. 🙂