Out with the old and in with the new! Boring old solitaire engagement rings are OUT and engagement rings with more contemporary, modern designs are IN. I'm talking about Pave Engagement Rings and three stone engagement rings.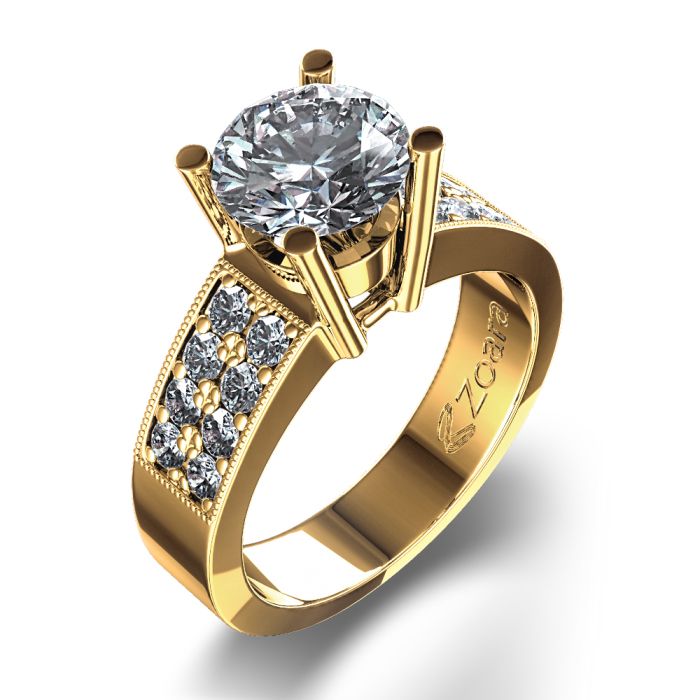 As we all know, when it comes to our engagement ring, and to our diamond jewelry in general, bling-er is better! Which is why pave diamond engagement rings are so in right now. Set with a multitude of tiny sparkling diamonds, pave set engagement rings are glitzy and glamorous. If you want to really WOW your friends, you can also have your pave set engagement ring set with colorful gemstones for a stunning, eye-catching engagement ring.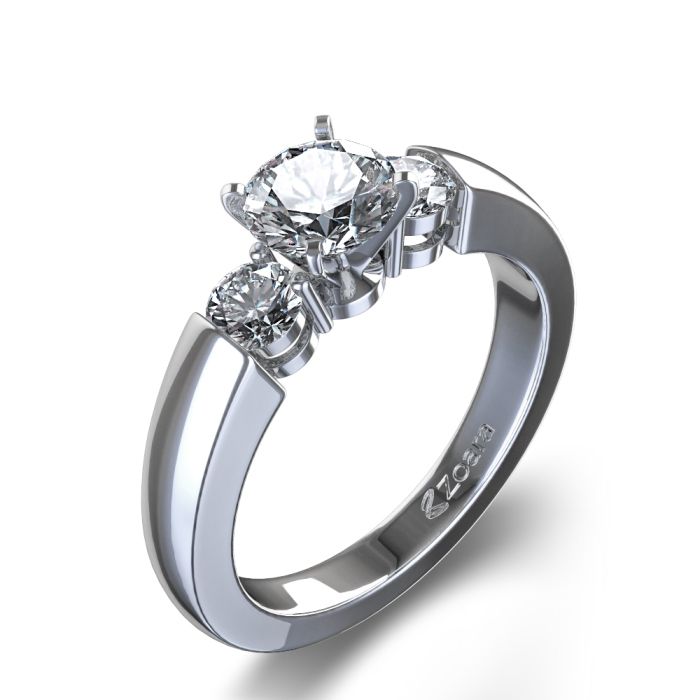 Three Stone Engagement Rings are cool in that they are not only B.E.A-utiful, they also have a sentimental meaning. The three consecutively set gemstones are meant to symbolize the past present and future in a couple's relationship, and, coupled with a beautiful design, this engagement ring can be a real stunner.