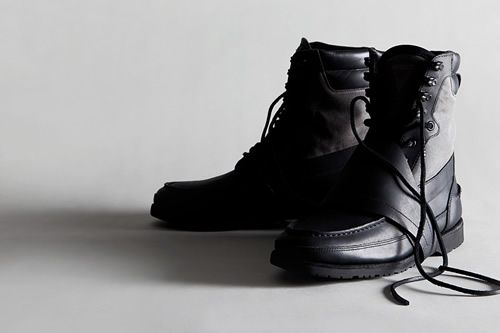 On today's fashion. Men's are used to wear some boots too, though most of the time girls are the one who'd often wearing them. Anyway, this signifies how does this fashion evolved and run these days.
This recently, while I was searching over the web on what are the new pieces that might be on trend soonest, these dope shoes from the collaborated brand called Vane x Sebago has the one popped out on the search, maybe these shoes are the most talked about on the fashion industry today? that's why then they got their place on the top spot searched ( in the shoe keyword) over Google. I won't wonder why they are making noise today. Because look, these boots shoes are indeed dope and actually suits in everyone's' styles,on my opinion. You can pair this on skinny jeans or in some jeans short since where in summer season today. Try it and make your self hip..:)
By the way, Ive heard that timberland boots are also trend this season, summer, because they came up on this idea wherein they're been used these light materials that can still give comparable and refreshing feelings as you wear their boots on. Actually, I am still searching for the further info about this great new boots of the brand, Timberland, but soon as some other fashion blog got an press release of this new brand's boots, sure then, will update you again out here..
So- yeah, that's it for now and I hope you'll this post quite informative on your end as you are seeking some new trend pieces to, that can rocking your way..Okay, thanks a lot folks!