Who doesn't love having extra storage space? It doesn't matter if you're trying to fit more clothes into the room or just need a bit of extra space to help convert your bedroom into an at-home office, we could all use a little more space. So to help you out, we've built up a list of ways to get you more valuable storage space.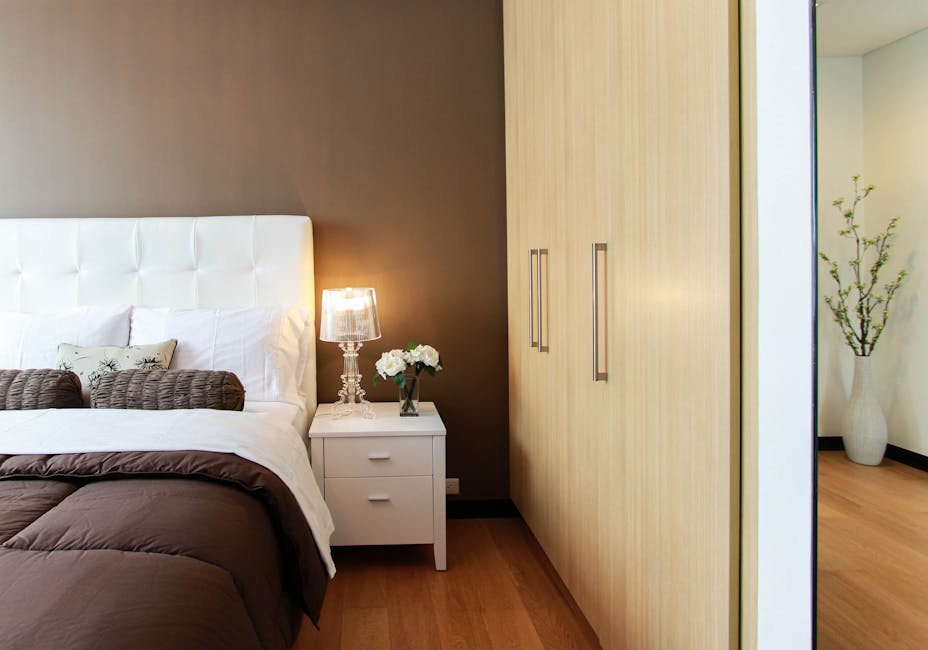 Use the walls
The walls in your room are probably the most underutilised part. Walls offer a fantastic opportunity for storage space through the use of shelves and hooks. For starters, you could install shelves all around the edges of your bedroom. This will give you plenty of extra space to store everything from clothes to books and figurines. You can install several layers of shelves if you want, and depending on how high they are you may have trouble dusting or reaching them. In order to reach higher up, you might need a foot stall. To clean them, consider using a long feather duster. To add some extra storage space underneath the shelves, consider installing some hooks on the bottom of the shelf to hang things such as outfits and towels.
Organise your small items
Small items like decorations, jewellery and so forth can be a pain to manage if they're spread around the room or hanging off random pieces of furniture. Instead of leaving them about, why not consider storing them properly? A chest of drawers is perfect for storing any kind of loose items, be they clothes, small items or even books. It helps to keep those items safe from exposure (such as from the sun or dust) and it helps you organise all of your stuff. Drawers can vary in size and shape, so be sure to get drawers that will fit where you plan to put them and if you're concerned about the decor, you might want to shop around to find the perfect set of drawers for your room.
Get a bed frame with storage
One of the most exciting upgrades you could get is a bed frame that offers storage underneath your mattress. Under-bed storage is surprisingly useful and you can store anything you'd normally put in a drawer into the bed. For instance, you could store some pyjamas and bed sheets, or you could even put magazines. It's completely up to you, but being able to make more use of the space under your bed is a fantastic way to get more storage space out of your bedroom.
Using the door
When your door is closed, it's essentially not doing anything and acts as a wall. Knowing this, you could add extra hooks onto the back of your door to create more clothes hanging space, or you could even add shelves onto the door as long as you're not storing anything heavy. You could expand on this idea by using the back of your wardrobe doors as well to store additional clothes. It might get cramped inside of your wardrobe, but it's a brilliant way to squeeze just a little more space out of your bedroom.
Using canvas storage
Canvas storage and totes are brilliant to store things temporarily because they can hold as much as regular plastic boxes and wooden drawers, yet they can be flattened later on in the future because they're made from cloth. If you have to invest in some storage that you think you'll get rid of later on in the future, then make it canvas storage for its simplicity and ease of use.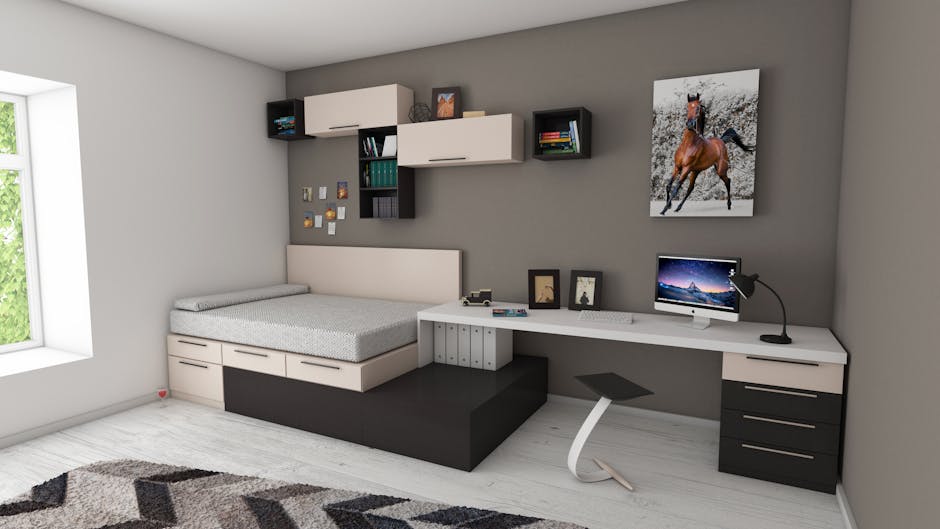 Use the space above your door
Much like the tip of using walls to add shelves, don't forget that you can use the space above your door for extra shelving space. It'll most likely be quite high up, so you may need a foot stall to help you reach the proposed shelf.
Use organisers in your drawers
Whether it's small jewellery box organisers or something to divide your drawers, make sure you get yourself a couple of organisers so that you can sort out all of your small belongings. This is perfect for makeup storage or holding various art supplies like pens and pencils.
Raise your bed
If your bed has four posts, then you might be able to buy a set of risers to give you more under-bed storage space. This is the perfect alternative if you don't have under-bed drawers or storage space because you're simply lifting up your bed and giving yourself a bit more space to store things like boxes or equipment. You can even get bed risers that serve different functions, such as acting as power outlets or charging ports for your mobile devices. This makes them great for several functions and it's a must-buy for anyone looking to add more functionality to their room in addition to storage.
Storage you can sit on
Many people don't realise that the chairs they sit in can be fairly bulky, so in order to grow the storage space in your bedroom, why not use chairs that can double as storage? There are some stools that can open up to reveal a small storage compartment, perfect for hiding small items or less-important belongings. You could upgrade on this idea and replace a sofa with a seat that has a hidden storage compartment. This will give you plenty of extra space to store just about anything.
Simplify and declutter
If you're still lacking space after trying out all of these tips, then you may need to just simplify your bedroom and declutter it to get the most space-saving gains you can. For starters, remove any unwanted or unneeded pieces of furniture from the room. If you have a desk that you don't use then you could always replace it with something smaller. This will give you a bit more space to add an extra shelf, small bookshelf or something else. You could even combine furniture like a bookshelf with a desk to give even more space savings.