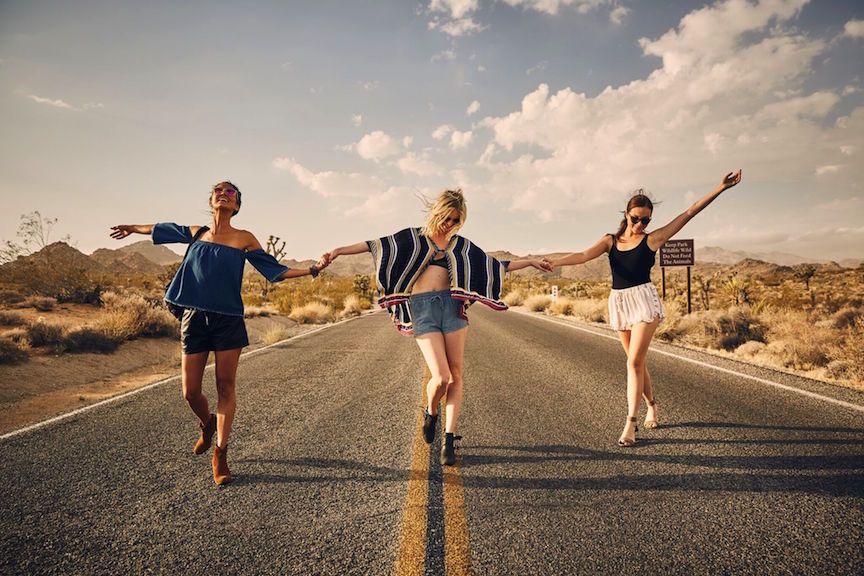 If you or a woman you want to buy a gift for embodies the spirit of one who knows what she wants in life and wants to look and feel beautiful when she goes out to get it, she is the type who enjoys wearing free-spirited and unusual clothing in order to stand out in the crowd. Often combined is the style of the American West with the East Coast pragmatism.
Here are some examples of new offerings that would catch the appreciative eye of onlookers:
Black Diamond Jumpsuit
This Polyester/Spandex blend jumpsuit will have you sparkling at any party because it features a silky top, sequin pants, and an open back. It is high-waisted and has adjustable straps and a side zipper inset. Dry cleaning is recommended.
Cachet Floral Dress
This 100 percent Rayon floral mini features a button up front and dropped sleeves. Hand washing is recommended.
Chambray Key Back Romper
A 100 percent Tencel romper that features a drawstring waist, a snap placket, side pockets, and a keyhole back. Hand washing is recommended.
Huntress Poncho
This knit multi-colored animal-free poncho is an outstanding stunner with a detachable faux fur collar and a bottom fringe. Dry cleaning is recommended.
Bomb Chambray Jacket
This fitted bomber features a stand up collar, banded cuffs, and front pockets. Hand washing is recommended.
Vintage Après-ski Jacket
This is a varsity-style 100 percent Polyester fitted jacket in Vintage Black and Cream. It is fully lined and features faux fur fringe details, a standup collar, sweater sleeves, a mini front pocket, and side pockets. Dry cleaning is recommended.
Sequin Bomber
This Polyester/Rayon blend bomber jacket is covered in black sequins and has a muted checkered print and front pockets. The perfect outerwear for any dress-up party.
The vision of Sedona East, which offers the above exquisite Sedona clothing, is to bring the free-spirited and decorative lifestyle of the American West to women through unique clothing and accessories. The Sedona East woman is confident in her own skin, creative, free at heart, an adventurer, intelligent, playful, and loves to adorn herself every day in fashionable clothing.