If there's anything every woman treasures, it's her jewelry collection. Jewelry makes a special gift, no matter how small or big the package is.
What really matters is the quality of the jewelry item and of course the idea of being appreciated enough to be given the precious item.
In this post, we look at why the Best Brilliance jewelry collection is every woman's dream come true with examples of luxurious jewelry items available at the Best Brilliance jewelry section.
Why Jewelry is Special to Every Woman
There are many reasons why jewelry is special to every woman. Jewelry items aren't only pretty to look at but precious pricey items.
A gift of jewelry also shows that someone truly values your friendship and companionship. If you're looking for a perfect item to express your gratitude and special feelings for your loved one, Best Brilliance is a perfect place to start and end your search.
The online jewelry store has a huge collection of the right jewelry items for all occasions including birthdays, weddings, engagements, anniversaries, and any time you want to make someone feel special. One of their fine examples is the Joan Earrings set which features 1-carat diamond double earrings in a halo setting.
The main diamond on each earring weighs 0.30 carat. It's surrounded by 0.70-carat side diamonds to give you a total of 1-carat natural diamonds. This is a perfect piece of natural diamond earrings that will be truly appreciated by every woman.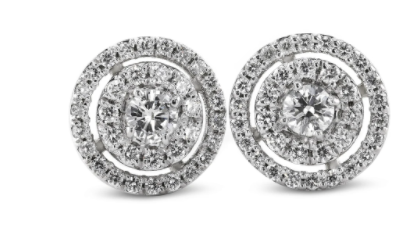 Joan Earrings Set – 1 carat diamond double earrings in a halo setting.
The Sentimental Value of Jewelry
Fine pieces of jewelry carry a sentimental value too. Compared to all other gifts you can ever give or receive, jewelry has the most sentimental value. For example, when you give your girlfriend, fiancée, or wife a perfect piece of jewelry such as the 14K Yellow Gold Infinity Bracelet from Best Brilliance, you can be sure that she will treat the bracelet as one of the most precious items in her life.
The designer bracelet features a 14K Yellow Gold set with on less than 13 diamonds. It's a gorgeous designer style bracelet with a sparkly 0.07 carat E-F VS diamonds. The bracelet is also available in white and rose gold, should you prefer.
The 14K Yellow Gold bracelet is a fine piece of jewelry that she won't just wear with pride but treasure and guard with her life. That's the kind of sentimental value you get from the Best Brilliance jewelry collection.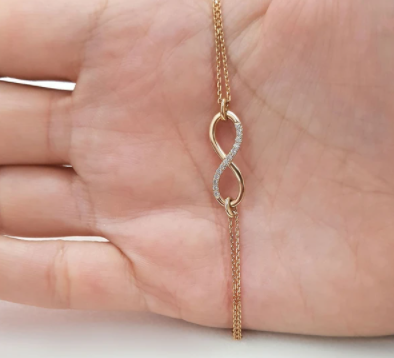 Best Brilliance 14K Yellow Gold Infinity Bracelet
Best Brilliance Jewelry is Timeless
Diamonds are forever and so is Best Brilliance jewelry. While other items such as clothes wear out or run out of fashion and are quickly replaced by the latest fashion, jewelry never goes out of fashion or becomes irrelevant. If you invest in top quality jewelry items from Best Brilliance's jewelry collection, you can be sure that the fine piece of jewelry will be as timeless as your love for her.
Every jewelry item from a leading jeweler such as Best Brilliance is designed to last. The items undergo strict quality control during the production process to ensure that you only get the finest and most durable product. In fact, Best Brilliance jewelry are a gift today but can be passed on to future generations as heirloom pieces.
A good example of timeless jewelry from Best Brilliance is the Jayden Fashion Ring, which comes in a flower design featuring sapphire and diamonds. The lovely flower ring is crafted from a perfect combination of round diamonds and Pear Sapphire. It has 8 pear-shaped blue Sapphire gemstones weighing 3.21 carat and 125 round diamonds weighing 1.34 carats. The flower ring has a total weight of 4.55 carat, which makes it a timeless piece that will last for many generations to come.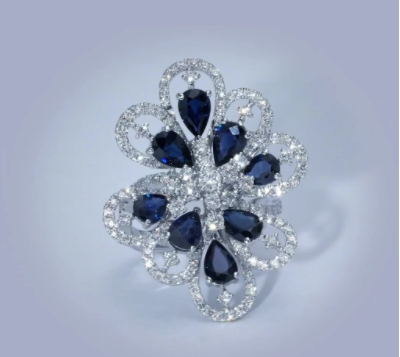 Best Brilliance Jayden Fashion Ring
Conclusion
Best Brilliance jewelry is every woman's dream come true because each piece comes with sentimental value and is designed to last forever.
The timeless jewelry pieces not only look pretty and sophisticated but are perfect for all occasions.