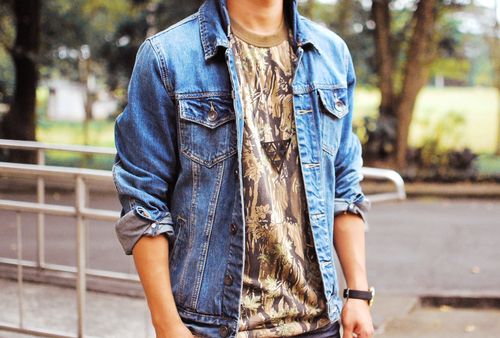 We've given some pretty good ideas how on Spring/Summer 2013 trends for men. This blog post, however, is exclusively for the ladies out there. Spring/summer 2013 is all about neons, florals and the stark monochromes. It's about looking cool yet wearing what is comfy.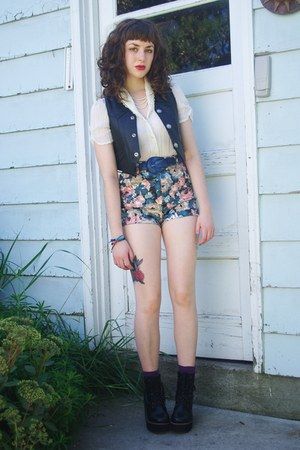 Cottons and light denims are best for the heat coming on. With mini dresses, shorts and capris raining the fashion frontiers, fashion houses are moving out of the scarves and sweaters and plunging into the pool look. Forever21 is where you get all these trends online as well as in brick and mortar stores. The best thing perhaps is the brand super light on the wallet.
How about wanting florals, denim and neons all in one look? Forever21 has the best, money and looks vise, floral printed denims, in skirts shorts and jeans. They come in a range of prints and colors so you could pick your favorite.
Here are some looks you can go for with Forever21
Pair a floral denim with a neon top and punk up your look with the latest fad in, metallic braided buckle wrist bands. The metallic braids are really hot this season, and they are available from a variety of top-notch jewelry retailers like FantasyJewelryBox.
The next look you could adopt is monochrome. Mime artist look is what you can get going with. Pull on a striped black and white tee with a plain bottom. You could put on your shorts, skirts or jeans.
This season, striped pants are getting some serious attention. Get a pair of striped pants, tuck in a basic tee and those classic suspenders, try it on and you'll not be far from being the hottest thing in the crowd. Get your look glammy with a glossy red lip shade and matching jewelry.
Day Dresses can perhaps be labeled as the best part. Day dresses in summery colors and neons will stand out when you walk the blocks. Keep them short, keep them simple. When considering the footwear, if you can pull off those high heels all day, try to stick to them; they get the attention on your calves alright.
Go with soft colors and flary skirts so it looks cute to strut in. The key to a good dress is what looks good on you. Forget what the model is wearing; try on what would complement your body type rather than trying to fit in a model's waist.
We wrote about the camouflage design a couple of posts back; well, it brings out the military look, giving you that authoritative look and instant presence. Even though the camouflage design looks pretty hip when it comes to men's fashion, it looks as hip when it comes to women's apparel. Forever21 have tees and shorts in that print, if you got the attitude slip into either of them.
Try on these new looks with Forever21 for the season. Remember, fashion doesn't have any limitations; so be bold and don't shy away from trying and experimenting; who knows you may become a trend setter among your folks.