I'm actually trying to push myself more to update this blog, at least one post a day. Because lately, I've been too lame and quite stressed on what Google made this site (penalized), istarblog.com, which made the result of me loosing interest on blogging at all. Maybe though am just tired already by doing my blogging activities each day without seeing any improvement and sorts that's why my interests to this are not that strong like before. But now, I am really trying my very hard to get myself on track again and share what I most interest about…. And I hope by this time everything will take place on the right path.. ehhe So – that's why I up this new series of post which tackle mostly Korean celebrity fashion.. As you noticed to this blog. I really used to post up Kpop idols as well some well known persona inside the fashion industry. Because they're the most fun to blog about since a lot of peeps are keep on following them and liking to update on what's these celeb mostly doing. Hence, I might get an strong readership too as I often includes them here, Yes! that's what my main reason is..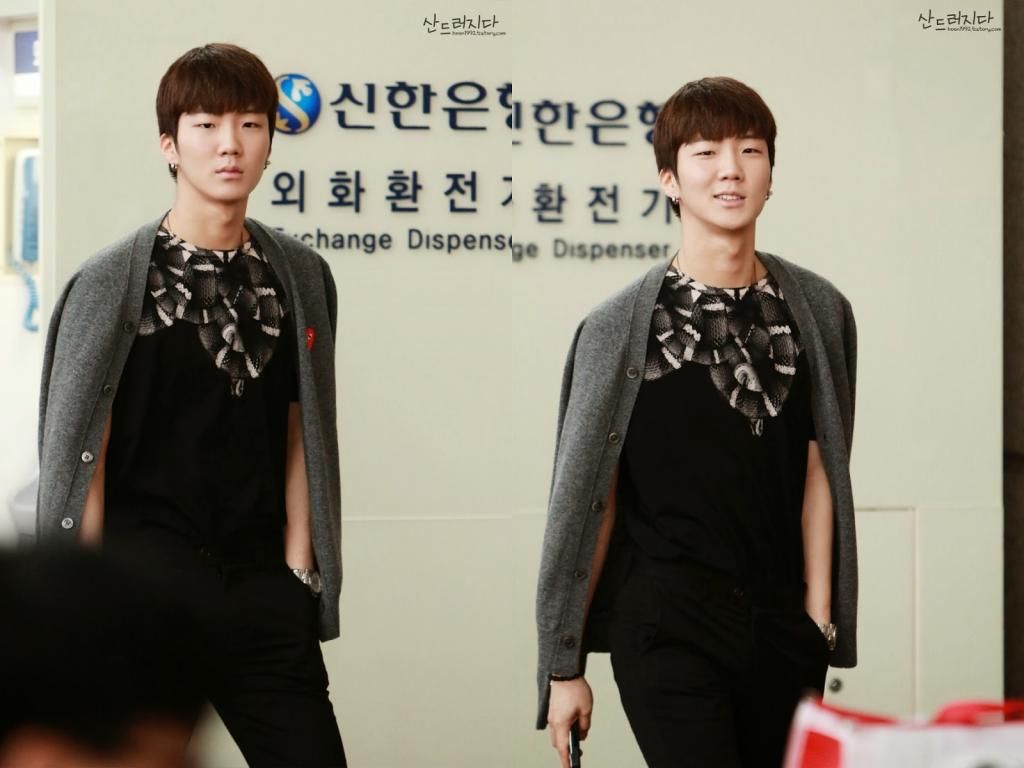 Lee Seunghoon From Group WINNER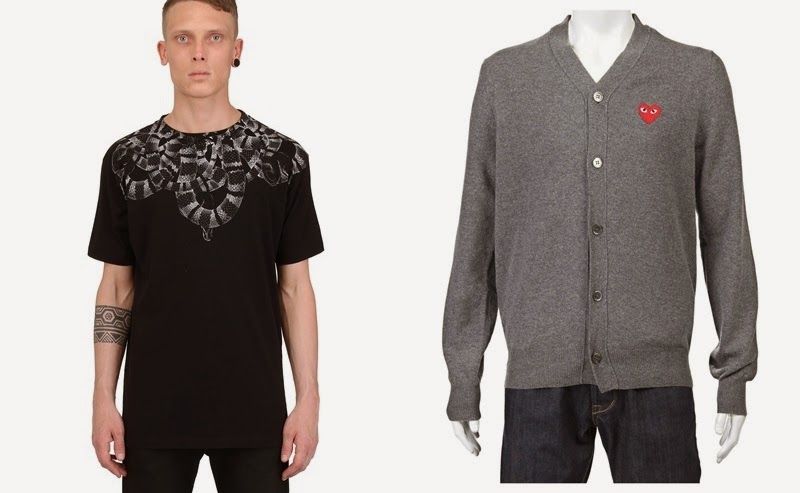 Lvr Limited Edition "Moon" T-shirt by Marcelo Burlon
Heart Patch Cardigan by Comme des Garcons Play
Today, let me share with you on what this guy,Lee Seunghoon , wearing. By the way, Lee Seunghoon is now on the kpop group called winner and it's under by Yg entertainment, might most of you knew this already, and what I'd liked on his styling here was his cardigan that gives the accentual appeal to the whole black outfit. Though, the full black outfit was already dope but adding an top piece to it really gives it a great classy styling for him. I think, most Korean guys are into this kind of styling these days..
He's wearing Marcelo Burlon for his Black Tee that has the snake prints on it. And the Cardigans was from the brand Comme des Garcons Play or others knew this brand as Play. You can also try this outfit by finding the same pieces he does wore in this.. I might try this as well soon as I got time to shop online or if a client will sponsor me some..ehhe
Okay then.. that's it for now and I hope you'll keep on checking me here for more Kpop fashion because I assure you that I'll update this category so often.. 🙂