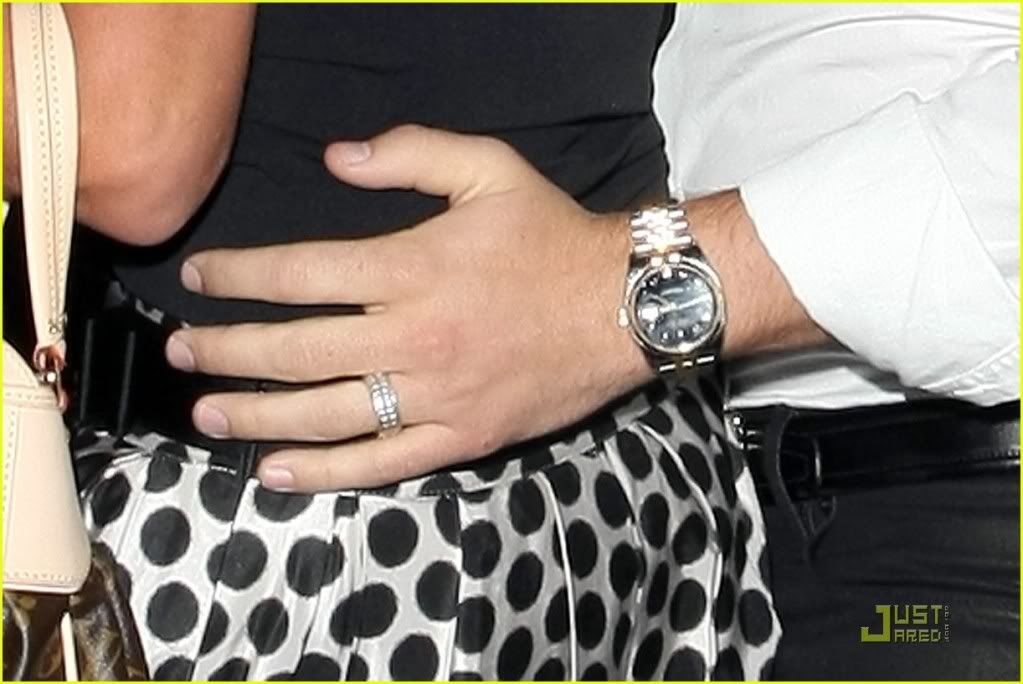 We definitely all know the pop band Jonas Brothers. A band that consists of three boys, which are Joe, Nick and Kevin. Kevin is the oldest among the three and got married on 2009.
Kevin got married to Danielle Deleasa, which is not an actress or even a celebrity personality. Danielle Deleasa is from New Jersey. They met during Kevin's vacation with family on summer 2007. And after 2 years Kevin proposed to Danielle. Kevin gave Danielle a Jacob & Co. engagement ring.
The wedding happened December 19, 2009. A winter themed wedding. Their wedding bands are from Jacob and Co. also. The great thing that I notice on their rings is that they are not same like what we are usually see in some other wedding. Danielle Deleasa's ring is an eternity ring, an 18k white gold with diamonds around it, while Kevin's ring is a much simpler ring that fits to a man. It is a ring with small diamonds around the ring's edge.
This may be a new idea to those who are planning to get married and going to choose a wedding band. You can have a different rings, but just don't forget to put the name of your better half inside the ring. And wear it everyday and be proud that you are married with the man or the woman that you love.