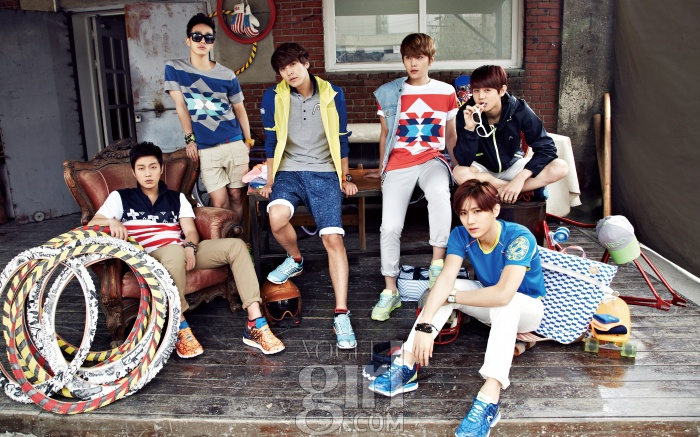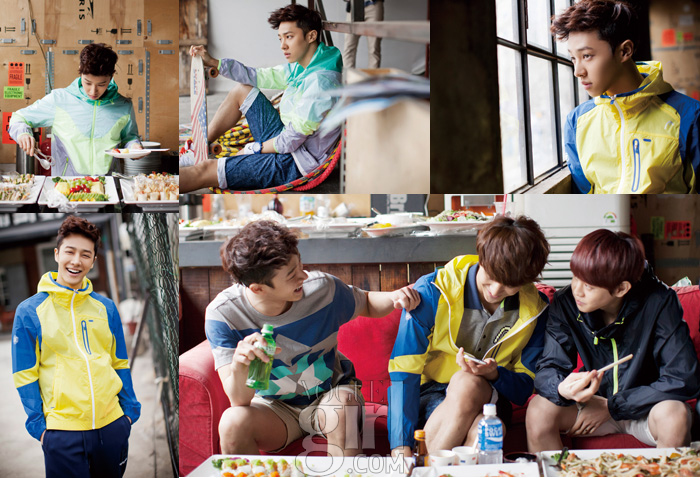 I used to blog up this guys b2st for their musics and fashion statements on this blog, istarblog.com, often. Because look, they have the awesome styling in any appearances they've made. This actually an magazine photos for VOGUE Girl  that had been released last June 2013. And I must they are looked so dope here wearing these neon and bright pieces from their major sponsors. Sorry, I couldn't able to named out their list of sponsors here or the exact brands where these awesomeness came from. Because I supposed to focused with on the magazine cover itself and to the concepts they've used to here.
I actually pretty envy on these styling because this really me, I mean this speaks with my style – though I used to like the plain dramatic styling like only wearing an plain tee and pair with it in plain colored shorts or pants. It's kinda neat looking though but yet I think, I still prefer myself seeing on these colorful styling especially now we were having this summer season.
B2st is actually demand in their country today, Korea. Whether it's on music or any related with fashion like posting for VOGUE Girl , ELLE and some sorted of magazine's covers. They're alike with the leading group called Big Bang which also I follow and amazed with on their deeds when it comes to their musics and fashion too. I will blog up about them ( Big Bang group) soon or they might be the next after this B2ST x VOGUE Girl. So – please keep on checking this blog for more Kpop fashion updates as well with other fashion news around the industry today.
Ps: These styling can be serves as lookbook as you, yourself didn't know on how to style. 🙂