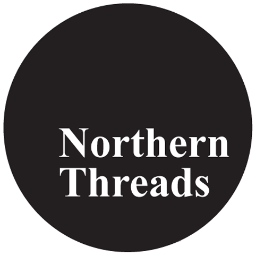 There are many online stores that cater to menswear but among the best is Northern Threads. Established in 2006 in South Shields, England, the owners' goal was to offer their customer base the finest designer labels around coupled with an offering of the highest level of customer service there is. Since then the business has expanded and to cater for a worldwide audience Northern Threads have established a great online store.
Shoppers will definitely be at ease knowing that they are buying from experts.
You can expect to find vast ranges of clothing, accessories and footwear; from world renowned brands such as adidas Originals, Armani Jeans, Carhartt, Ralph Lauren, Onitsuka Tiger and so many more.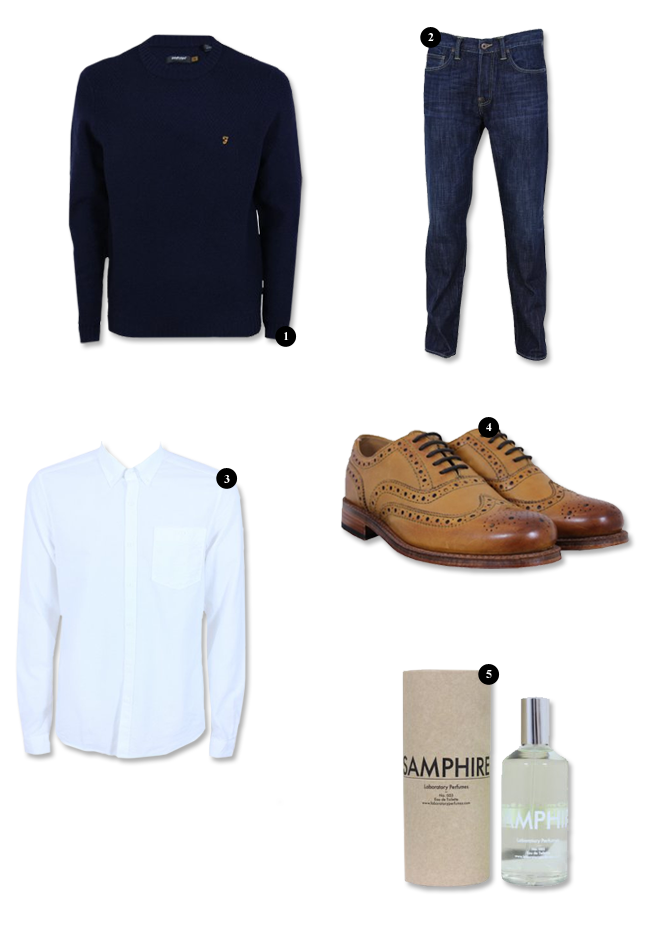 1.) Farah Vintage The Winchester Crew Knit – £85.00
2.) Edwin ED-39 Blue Watch Jeans – £110.00
3.) Barbour Thorn Shirt – £65.00
4.) Grenson Stanley Full Brogue – £200.00
5.) Laboratory Perfumes – £50.00
Browsing through the store, I saw some really great items such as the Farah Vintage Winchester Crew Knit, Edwin ED-39 Blue Watch Jeans, Barbour Thorn Shirt and a pair of Grenson Stanley Full Brogue all shown above. I've heard good things about Laboratory Perfumes too and I noticed Northern Threads stock it when I was perusing their site.
The Farah Vintage Winchester Crew Knit is a stylish crew neck knit which has a thick ribbing on the cuffs, hem, and neck and an insulating knitted material to provide warmth. They work well with those Edwin ED-39 jeans – I'm a big fan of Edwin and particularly the ed-39 style; versatile, stylish and they can literally be worn with anything, anywhere.This straight legged pair is 100% cotton, has a button fly, and has five pockets. Every man should also have the Barbour Thorn Shirt either in blue or white, this stylish shirt has a button down collar, button cuffs, and button chest pocket. You will definitely look stylish if you are wearing this along with jeans and impeccable shoes. Which brings me to another pick of mine; Grenson Stanley Full Brogue shoes, one of Grenson's eldest shoes. An elegant hand crafted brogue with wing tip, and double leather sole. Any guy will look classy and handsome when wearing these shoes.
As I mentioned I also browsed through the Laboratory Perfumes section and saw the Laboratory Samphire 100 ml. Eau De Toilette. "This brings together the scent of fresh jutiner berries, citrus oils and lavender for a modern scent" well suited for the modern man.
I'd certainly recommend you take a look for yourself.