To those fond in summer season still this post really meant for you as I discuss some of the point on how you can rock these summer pieces that you could only find at the awesome shop called Eastdane.com – As you all know that I constantly blogging about the shop as I was to fond to them and I simply found their pieces and finds too dope to have and as for the pricing wise, theirs are too competitive and reasonable to not to consider – go check them out now and see yourself on how great their items were.
Men's summer outfit are too simple and at the same time classy as long you know on how you can mix and matches clothes or at least the brands you can have inexpensively at the mentioned online shop to this post, Eastdane.com. Hence, let me share with you some of my picks that can make your summer style in  point.
But before that, dont forget to hydrate yourself into fluids such as vita water and Protein Shakes. Because these beverages has the most higher of minerals that the body needs in the humid day hence you must have to have them before you'll do your outdoor activities.
Of course, Slipper is one of the best footwear to have for the summer. Because it does gives the comfortable feels in you as you wears any. And for this, let me suggest the brand Birkenstock because their flip flops are too comfy and at the same time you could have them for like 30 bucks only for such in quality item like they produced and the brand itself are pretty reputable among the other footwear brands are they've been in the business for like some decades now.
For the your bottom, I really keen you to have the pastel like colors Shorts. Because these colored shorts are too light to wear and you pair them up easily in any top of your choose hence this is the best pick to have than to your jeans. you can also check google on how you can rock this kind of shorts on.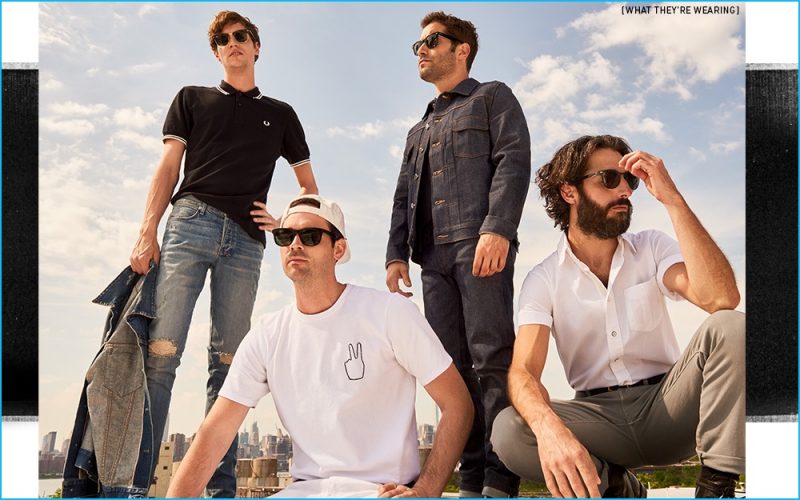 And for the accessories, the best and a must have one is the Sunglasses. I hope you know on how important this is as it protects the eyes in the UV rays and at the same time it's really look nice and fashionable as you wears any of them. And it was too timely because the shop Eastdane.com has all the selections of sunglasses from the famous brands.
To complete your outfit though, you should get yourself an comfortable top and I may suggest you having any white oversized Tees & Polos at East Dane. Because all of their men's T-shirts there are too fashionable and reasonable at the same time that wont break your wallet that much hence it is practical to buy to them than to the other online shops and even to any mortar stores nears you!