The reading of tarot cards is an ancient practice that helps to free the mind and lead to a calm and serene state of being. Life comes with its shades of black and white. Good times and bad ones are woven in a balanced mixture. Tarot reading ensures that we take the right decisions by giving us timely warnings. In times of puzzled thoughts and hurdles, tarot reading offers a glimpse of the events of the past, those of the present and those events that are likely to take place in the near future. It helps us by giving us a fresh insight into life and its various problems. It is also spelled as taro or tarot.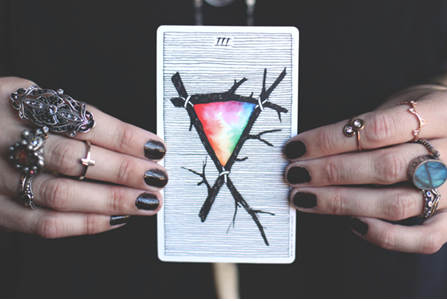 About tarot reading: Tarot reading originated about five hundred years ago in northern Italy. Tarot signs and symbols were deeply embedded in the beliefs of the Renaissance and Medieval Europe. It is today a significantly popular tool for divination and spiritual reflection.
Help in times that demand choices to be made: Needless to say, one goes through frenzied states of indecision and confusion. One may have to make a crucial choice or come to a decision but utter distress and confusion in mind and heart makes things difficult. This is when online tarot reading comes into picture.
Guidance and clarity of thought: consulting online forms that provide free tarot reading can be a relieving experience as it helps to achieve clarity of the mind besides offering lack of clutterand the will to act. It offers the scenario and suggestions on the basis of which one can successfully base one's judgement.
Getting in touch with your inner voice: Tarot reading can help one to connect with the intuitive voice that stems from within and is so often termed as the 'voice of god'. It is said to be the voice of reason that helps us make the right decision. Being aware of the situations that could arise in the future to an extent definitely gives one some inkling into the kinds of actions that one should undertake. Hence one can prevent making errors of judgement and grave blunders. Being aware of future possible circumstances can make one confident and ready to face challenges.
Convenience and affordability: It is not always possible to meet a tarot card reader owing to time clashes and busy schedules. With the advent of online feasibility, it is now possible to indulge in authentic tarot card readings at minimal costs by trained experts. This is a better choice because it can be done at one's comfort. Be at home or at office or on the way to work, on while enjoying a meal in a café, one can log into the website and get a free tarot card reading effectively. It is not always possible to undergo a physical session of tarot reading and hence a relaxing session of online tarot reading from whatever place or location is convenient for a person is widely preferred by many across the globe.
The website offers genuine and very pocket-friendly free tarot card reading via which information can be sought about marriage life, jobs and career, love and life, health and monetary gains.