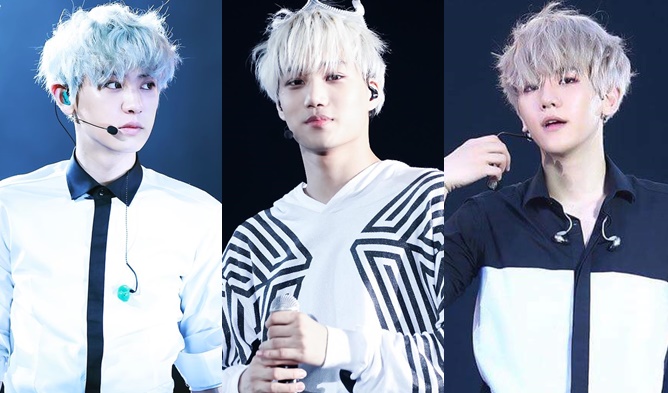 When it comes to fashion today. Not only looks or your total outfit matters, but also you total appearance and one of which you should get done was your hair. Because hair can bring the right attitude on the outfit you'd be trying to pull off. Hence, if you want the character more, you should then make an extra effort in making your hair styled. But of course, styling your hair will required you a lot of time and effort before you can achieved the look you are fond with. But not anymore, because I have found this one online shop here called Everydaywigs.com that can help you out through your hair frustration as they can provide us all these pre-style hair wigs that we can easily install anytime of the day! Yes! that's how convenient it was wearing the wigs than having your hair dyed or styled in any hair salon nears you!
Grey Ombre Bob Style Synthetic Lace Front Wig
14″ Pink Ombre Bob Synthetic Lace Front Wig
26″ Black/Green Ombre Color Wavy Synthetic Lace Front Wig
Ways To Style Your Hair Easily?
To be honest, there are a bunch of ways you could do easily to make your wanting hair, and one of which was using the hair chalk colors that are available in any department stores nears you. Just look for it at the hair section and I am pretty sure that you could find a decent brands for it. But these chalk colors are quite messy to apply because you'd be needing a wet hair before you can apply it throughout the hair. And sometimes it may stain the clothes you're wearing. But of course, it's depend if you are comfortable in wearing it or not.
24″ Pale Golden blonde curly wig long Synthetic Wigs
24″ White Blonde Long Wavy Synthetic Lace Front Wig
24″ Blonde Long Wavy Synthetic Lace Front Wig 
But if you are asking me though, I'll definitely go for Ombre lace front Wigs and Blonde lace front Wigs. Because these are the safest and easier to use as for the hair. Because wigs doesn't required so much time in applying, all you have to do is to get the wigs on and stick it out allover your hair and there, you may have your desired hair style already and this may takes for less than a minute, I am telling you!
Lastly, you can also use the hair colored spray, and these sprays are comes with different colors. Just pick the one you are more fond of when it comes to your hair colors. But, these sprays are chemical base and if you use these for a long run, it'll definitely damage your hair big time. Hence, it's not advisable to everyone to use it oftentimes.