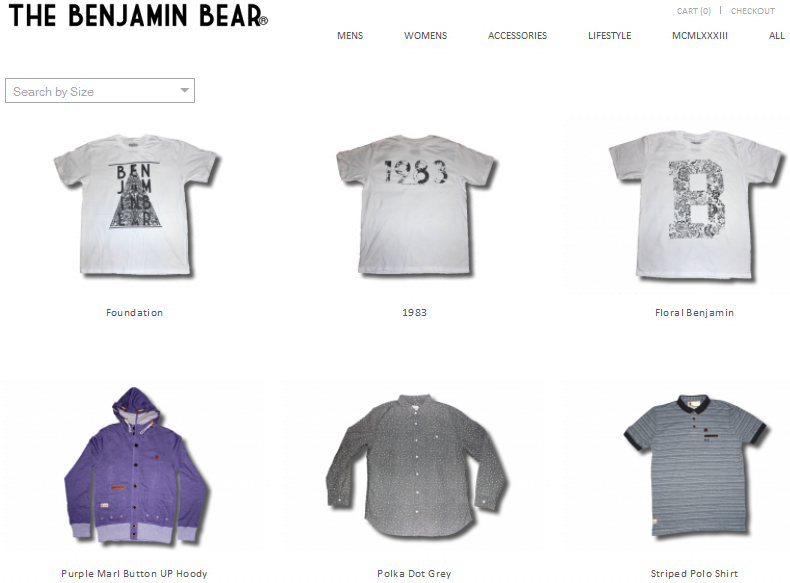 Online shopping has become so popular and evidence of this is the emergence of many online stores. There are actually many online stores that some people have not even heard of. One of this is The Benjamin Bear (thebenjaminbear.com). The brand's name means 'success the hard way' and it specializes in contemporary street wear. In business for seven years, it has become a favorite of many skaters, hip hop enthusiasts, and artists. The Benjamin Bear prides itself in selling original, classic, and superior goods. It has expanded to some of the best limited brands around the world and opened its flagship store in South End, Charlotte in January, 2012.
Among the items that the store sells are tops, bottoms, outerwear, shoes, and accessories for men and women. Click the image of the item you want and an even bigger picture will appear along with pertinent details like description, price, size, and quantity. The Benjamin Bear's men's collection has a wide selection of stylish shirts with unique designs. They also sell magazines and books.
Once you buy something, it will be processed and verified within 3 – 5 business days and 7 – 10 business days for ground or 2 business days for air delivery. Orders are shipped via USPS or Federal Express. As for returns and refunds, exchanges in store is the only thing that is allowed so make sure that all information are correct. Refer to the size chart found under each item description for the right measurement. Customers can pay via Visa, MasterCard, and American Express.