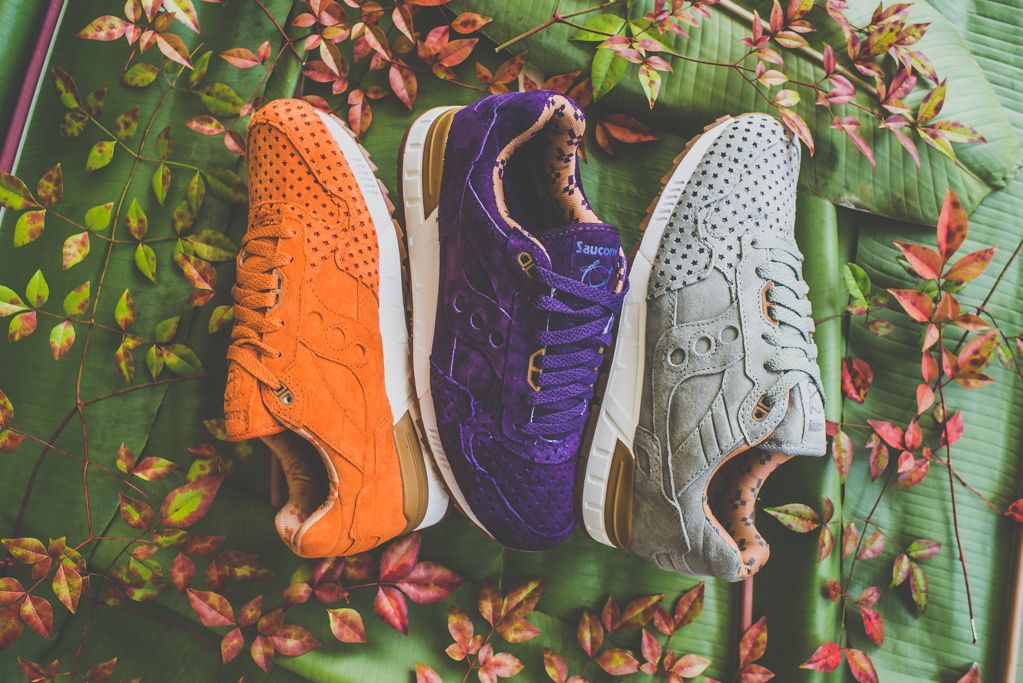 The brand Play Cloths had teamed up with Saucony for their "Strange Fruit" Collection, that may released pretty soon in the market.. I must say, these kicks are very quirky and I simply liked the idea of fruits inspired for this concept. Because it can gives an refreshing styling for everyone who was fond of ruling these kicks here. And for me, these kicks are totally dope. I also wanted to have that grey one on the last right because I think, that will be perfectly suits in any styling I'd wanted to pull off because of its bold color.
Actually, I was a fan of Saucony long time ago already because their kind of shoe designs are really speaks to my style as well they did have the most reasonable shoes and yet quality haven't compromised and it's fashionable at the same time. Hence, you'll probably got the best deals as you have yourself one of their shoes. And it does makes looking trending by just having any Saucony alone.
As I've heard, these collaboration shoes has an price of $140 USD as it's released soon. But I am not still sure though since the both brands hasn't released any update yet as of now. But no worries folks, because I'll keep you posted once I got further details about this Play Cloths x Saucony Shadow 5000 "Strange Fruit" Collection.