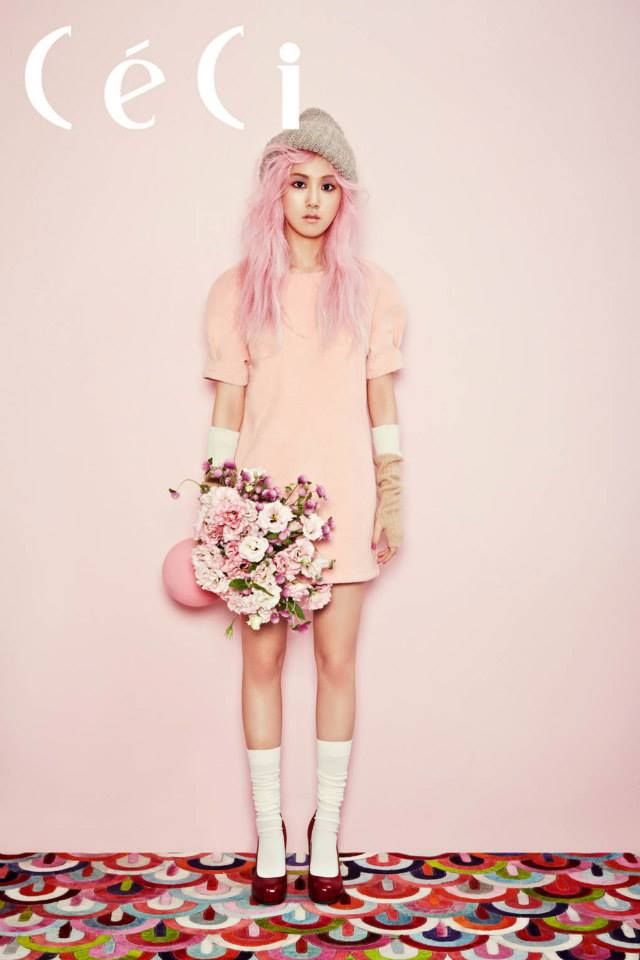 I dont actually know this girl here named Gayoon , who is one of the cover artists of the magazine CeCi as it for their October Issue 2013. I just randomly gets these photos over the web because I found them pretty cool and quirky in away on how they shoot these photos out in here. I am in to Kpop, yeah! but it isn't mean that I should know all the artists behind it, I just have some few picks which I really pleased off to blog up here – so please bear with me then if I haven't includes any further details about this beautiful girl here named Gayoon of the group 4minute.
I must say, these photos for the CeCi October issue was really terrifically made because look, it kinda way different or quirky enough than to the previous cover photos of the magazine, Ceci. I also have to commend the artist here,Gayoon, for the better portraying  that made the concept pretty strong in here. I'dk simply liked the styling too. It's beyond on what I usually expecting it at the CeCi as they about to release their new month Issue.
Alright then, that's it for now and please keep on checking the blog, istarblog.com, often for more fashion news and updates that may help you know on what's hot and not for today's fashion trends.