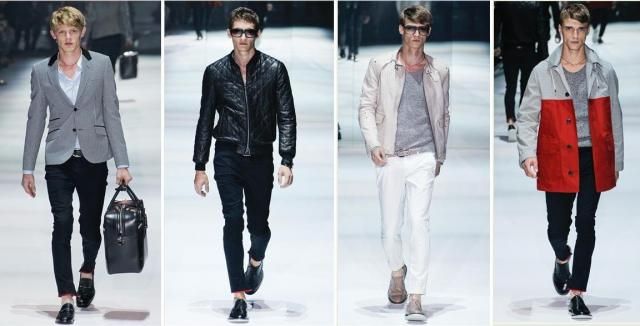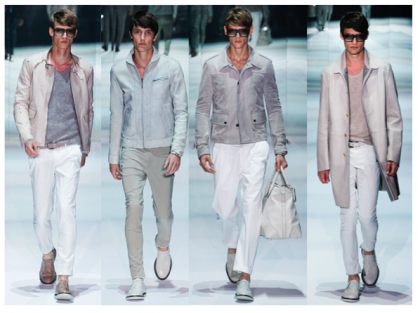 These are the clothes,accessories and pieces that we could expect on the brand Gucci  for their Spring Summer collection for 2012. One thing that Ive been noticed about this menswear collection of the brand,Gucci , which they dont have any shorts and shirt basic pieces for summer? that usually can be seen on each other brands as we talk about the spring summer season.
Maybe they were basically mainly on those high-end one than having some casual finds on their collection for this summer season. I think, this was a great idea, because this was the perfect time then, I think , for a brand to market their high-end fashion that might find peeps quirky at this point in time because as we all know brands are used to released some casual and beach wears out there for both girls and men.
Today, these peices are now out in the market. just check out the nearest stores where you'd be residing and they might have some promos too on their apparel due of the demand on some pieces. Alright, that's it for now and will update you more soon. Thanks so much!