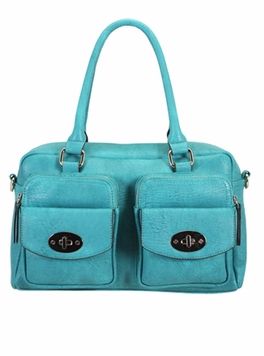 Though the blog Istarblog.com is mainly into these dope men's fashion and celebrities, I still occasionally include some of the chic pieces which girls would like to know about. Yeah, today, I suppose I'm pleased to tell y'all about these awesome bags that I found recently which are definitely hip too.  As soon as girls discovered how awesome the designs and how hip these bags are, I am sure that they will be hooked. I am talking about these Melie Bianco hand bags. One of the samples was this bag in the top photo. What do you think about it? Dope or not? I know you'll definitely like it as much my sister's do.
Another good thing about the brand is they really have reasonable prices on each of their bags. And as I've checked it, they are ranging about 50-300 bucks on each designer's bag they have. Still good though, right? You may check the other info about the brand on their main site. Just search it over Google for more details. Also, I've heard that even celebs these days are having their Melie Bianco hand bag because the brand name is getting more and more popular. Personally, I really suggest a girl to have this brand of bag than to the usual bags out in the market these days.
Alright, that's it for now and I hope you may keep on visiting the blog for more fashion updates. Also, I will post on the other fashion brand that you must have to check about.