Summer is a time of relaxation and enjoyment of the warm weather outside. From family barbecues to pool parties, there are many fun Summer traditions that people enjoy taking part in each year. However, the state of the economy has forced people to cut costs to make ends meet. As a result, regular Summer theme gatherings have become less of a reality for some families.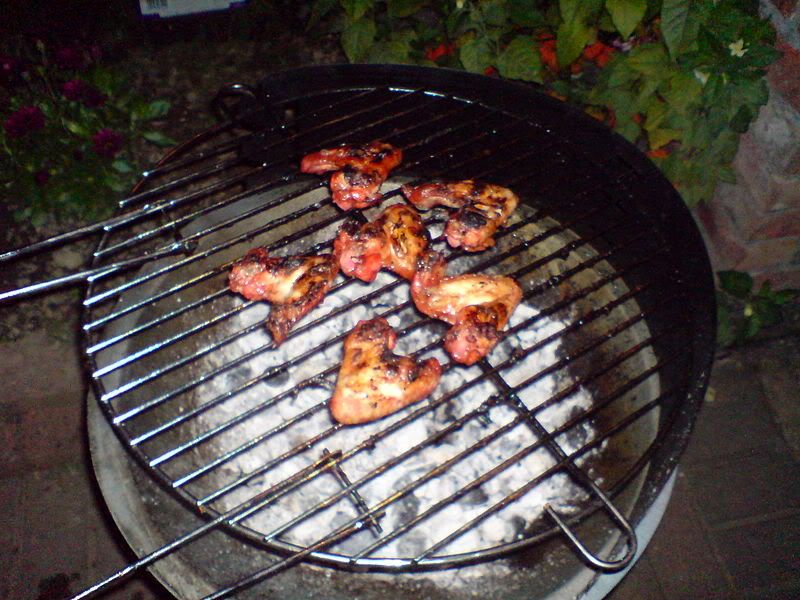 English: Chicken wings being cooked slowly over charcoal ashes. (Photo credit: Wikipedia)
Luckily, there are ways to throw that anticipated Summer get together without breaking the bank. From budget decor to tasty snacks and treats, your pool party or barbecue does not have to suffer with the bad economic times. Below are a few important elements of any Summer get together that you can find while on a budget.
Summer Decor
Summer theme decor is an important element of any Summer party. Fortunately, there are many resources from which you can find vibrant decor for your Summer get together at little cost. Below are a couple of options to consider:
Dollar Store: Dollar stores are a popular resource for inexpensive, yet tasteful party decorations. Generally, dollar stores stock up on the type of decor that is in season. As such, there should be a variety of Summer themed decor at your local stores for you to take advantage of. Some popular party items commonly found at dollar stores include balloons, plates, silverware, and party favors.
Craft Your Own: Show off your creative side and craft your own party decorations. You can find coupons through RewardIt and other online based resources to inexpensively obtain the materials for your crafts. In many cases, crafted decor has more of a positive effect on guests than generic manufactured party decor.
Snacks and Desserts
Every successful Summer party has to have a variety of snacks and tasty desserts. To save money on these edible necessities, consider the following options:
Buy In Bulk: Buying in bulk is a fantastic way to save money on snacks and desserts for a party. Not only do you get a nice supply of items, but you save much more money than if you purchase them in smaller quantities.
Request A Potluck: A potluck is a reasonable way to get a variety of food to your party with little to no cost to you. Most people are more than willing to contribute to the festivities.
Pool Toys
As with party decor, pool toys are another aspect of your Summer get together that can be found at a dollar or discount party store. From fun-noodles to rafts and pool-side games, there are many inexpensive options to take advantage of.
Throwing that big Summer get together does not have to break the bank. Consider the above options as a way to get the necessities of your party together while maintaining a reasonable budget.